Members' Pet Memorials
This page is dedicated to our beloved companions that have now passed on.
Use the A - Z links below to read memorials by companion name.
---
A B C D E F G H I J K L M N O P Q R S T U V W X Y Z
---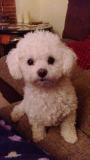 Mila
28 Jan 2013 - 06 Feb 2016
A wonderful little girl who was taken far too soon.
Owned by Jane Dickerson
---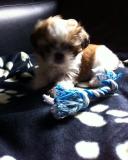 MILO BROWN
25 Apr 2015 - 22 Jun 2015
REST IN PEACE FUR BABY MILO WE DIDN'T HAVE YOU LONG BUT WE LOVED YOU SO VERY DEARLY LITTLE MAN YOUR FOREVER HEARTBROKEN MAMMY & DADDY 🐾🐾🐾 WHEN SOMEONE YOU LOVE BECOMES A MEMORY THE MEMORY BECOMES A TREASURE. AND WHEN MEMORIES LAST AND CARRY ON A LOVED ONE IS NEVER TRULY GONE LOVE YOU MILO XXXXX
Owned by Donnamarie Hill
---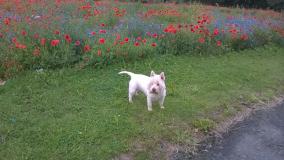 Molly
12 Dec 2001 - 05 May 2016
Our much loved Westie,Molly. She was with us for over 14 years. The kids grew up with her. She was as lively as a puppy until the last few months,when illness took hold. We all miss you every day. We have so many great memories. We laugh at all the fun we used to have on days out and holidays. We love you always ,Miss Molly Moo xxxxx
Owned by Gillian Hughes
---
More about this page
Gold Members can add memorials of their loved ones that have sadly passed away.
If you haven't already joined as a Gold Member please click here for details >
Struggling to cope with pet loss?
Blue Cross are there to support you. They provide a confidential telephone and e-mail support line service that offers emotional support and information for anyone experiencing pet loss.
Call: 0800 096 6606 or email pbssmail@bluecross.org.uk