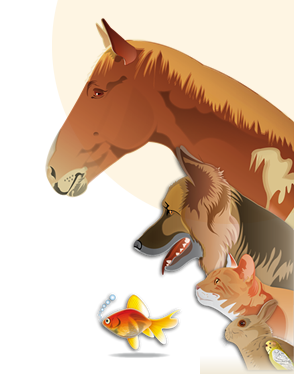 Terms and Conditions
The Pet Professionals is a Company registered in England and Wales under number 08310848 at Alexandra House Whittingham Drive, Wroughton, Swindon, SN4 0QJ VAT number 163082621 ("TPP", "We", "Us", "Our").
All users of the TPP website agree that access to and use of this site is subject to the following terms and conditions and other applicable law. If you do not agree to these terms and conditions, please do not use this site.
Member-Get-Member
Where any member of the TPP Club introduces two new paying members, We will automatically send that member £10 in High Street Store vouchers after three months, provided that the two new paying members have continued to make subscription payments.
This offer is not applicable where either or both of the new members have signed up using a coupon or discount or special offer code.
The member does not need to complete a payment request form.
Membership cancellation policy
Members can cancel their subscription at any time via the online members Area. A member that cancels their Gold membership will have the option to stay as a Standard (i.e. free) member or cancel their membership altogether. Any monthly or annual membership fees paid will not, however, be refunded.
Refund policy
Any products purchased from the TPP shop which are faulty or damaged should be returned to TPP in their original packaging with the delivery note. If the product can be replaced a replacement will be sent free of charge, alternatively a full refund can be claimed by emailing Us at info@thepetprofessionals.co.uk.
For the avoidance of doubt this policy does not apply to any online training courses purchased from TPP or products purchased through the supplier partners of TPP who will have their own refund policies.
Copyright
The entire content included in this site, including but not limited to text, graphics or code is copyrighted as a collective work under copyright law, and is the property of TPP. Permission is granted to electronically copy and print hard copy portions of this site for the sole purpose of placing an order with Us or using Our Services. You may display and, subject to any expressly stated restrictions or limitations relating to specific material, download or print portions of the material from the different areas of the site solely for your own non-commercial use, or to place an order with Us. Any other use, including but not limited to the reproduction, distribution, display or transmission of the content of this site is strictly prohibited, unless authorised by Us. You further agree not to change or delete any proprietary notices from materials downloaded from the site.
Warranty Disclaimer
This site and the materials and products on this site are provided "as is" and without warranties of any kind, whether express or implied. To the fullest extent permissible pursuant to applicable law, TPP disclaims all warranties, express or implied, including, but not limited to, implied warranties of merchantability and fitness for a particular purpose and non-infringement. TPP does not represent or warrant that the functions contained in the site will be uninterrupted or error-free, that the defects will be corrected, or that this site or the server that makes the site available are free of viruses or other harmful components. TPP does not make any warranties or representations regarding the use of the materials in this site in terms of their correctness, accuracy, adequacy, usefulness, timeliness, reliability or otherwise. Some territories do not permit limitations or exclusions on warranties, so the above limitations may not apply to you.
Limitation of Liability
TPP shall not be liable for any special or consequential damages that result from the use of, or the inability to use, the materials on this site or the performance of the services, even if We have been advised of the possibility of such damages. Applicable law may not allow the limitation of exclusion of liability or incidental or consequential damages, so the above limitation or exclusion may not apply to you.
Typographical Errors
In the event that a TPPs service is mistakenly listed at an incorrect price, We reserve the right to refuse or cancel any orders placed for services listed at the incorrect price. TPP reserves the right to refuse or cancel any such orders whether or not the order has been confirmed and your credit or debit card charged. If your credit or debit card has already been charged for the purchase and your order is cancelled, TPP shall issue a credit to your credit or debit card account in the amount of the incorrect price.
Termination
These terms and conditions are applicable to you upon your accessing the site and/or completing the registration or order process. These terms and conditions, or any part of them, may be terminated by Us without notice at any time, for any reason. The provisions relating to Copyrights, Trademark, Disclaimer, Limitation of Liability, Indemnification and Miscellaneous, shall survive any termination.
Notice
TPP may deliver notice to you by means of e-mail, a general notice on the site, or by other reliable method to the address you have provided to Us.
Miscellaneous
Any cause of action or claim you may have with respect to the site (including but not limited to the purchase of TPP Services) must be commenced within one (1) year after the claim or cause of action arises. TPP's failure to insist upon or enforce strict performance of any provision of these terms and conditions shall not be construed as a waiver of any provision or right. Neither the course of conduct between the parties nor trade practice shall act to modify any of these terms and conditions. TPP may assign its rights and duties under this Agreement to any party at any time without notice to you.
Use of Site
Harassment in any manner or form on the site, including via e-mail, chat, or by use of obscene or abusive language, is strictly forbidden. Impersonation of others, including a TPP or other licensed employee, host, or representative, as well as other members or visitors on the site is prohibited. You may not upload to, distribute, or otherwise publish through the site any content which is libellous, defamatory, obscene, threatening, invasive of privacy or publicity rights, abusive, illegal, or otherwise objectionable which may constitute or encourage a criminal offence, violate the rights of any party or which may otherwise give rise to liability or violate any law. You may not upload commercial content on the site or use the site to solicit others to join or become members of any other commercial online service or other organisation.
Indemnification
You agree to indemnify, defend, and hold harmless TPP, its officers, employees, agents, licensors and suppliers (collectively the "Service Providers") from and against all losses, expenses, damages and costs, including reasonable attorneys' fees, resulting from any violation of these Terms and Conditions or any activity related to your account (including negligent or wrongful conduct) by you or any other person accessing the site using your Internet account.
Third-Party Links
In an attempt to provide increased value to our visitors, TPP may link to sites operated by third parties. However, even if the third party is affiliated with Us, We have no control over these linked sites, all of which have separate privacy and data collection practices, independent of Us. These linked sites are only for your convenience and therefore you access them at your own risk. Nonetheless, TPP seeks to protect the integrity of its web site and the links placed upon it and therefore requests any feedback on not only its own site, but for sites it links to as well (including if a specific link does not work).
Privacy Policy
The Pet Professionals is a Company registered in England and Wales under number 08310848 at Alexandra House Whittingham Drive, Wroughton, Swindon, SN4 0QJ VAT number 163082621 ("TPP", "We", "Us").
TPP is committed to protecting your Personal Data and this Privacy Policy governs the collection and usage by Us of your personal information meaning any information which personally identifies you e.g. your e-mail address, name, address, telephone number (your "Personal Data").
Through your use of the TPP Service, TPP may also collect information from you about third parties. If you do provide Us with personal information about third parties you must ensure that you are authorised to disclose that information and that, TPP may collect, use and disclose such information for the purposes described in this Policy, without TPP taking any further steps required by applicable data protection or privacy laws.
You must take all reasonable steps to ensure that the individual concerned has provided you with the necessary consents for their personal information to be provided to TPP, the reason for the collection of their personal data and how they can contact TPP to access/obtain details that TPP holds on their personal information.
The defined terms in this Privacy Policy have the same meaning as in our Terms of Use, which you should read together with this Policy to decide whether to share your personal data with Us or not. By accessing our Website and using our Service you consent to the terms of this Policy and agree to be bound by it and our Terms of Use.
Use of your Personal Data
TPP collects and processes your Personal Data for the following purposes:
To personalise your site experience and to allow us to deliver the type of content most appropriate to you;
To provide you access to online courses and materials in the site;
To send you marketing information relating to TPP and/or approved partners' products and services that may be of interest to you;
To send you surveys regarding improvements to the Service and potential new Service offerings that may be of interest to you;
Sharing your Personal Data
TPP does not sell, rent or lease its customer lists to third parties. TPP will only share your Personal Data with your consent unless legally it is required to do so or to defend TPP's assets.
TPP will share your Personal Data with such third parties to provide you with the Service such as Our hosting or payment processing partners. Such partners may be required to contact you to:
Provide Service Support as required to resolve Service problems;
Provide you with updates on Service improvements and enhancements;
Process your payments for the Service.
TPP may disclose your Personal data to any member of its group, (group as defined in the Companies Act 2006), that is the holding company and any subsidiaries. If TPP sells or purchases any business or assets, then TPP may disclose your Personal Data to any prospective purchaser or seller of the business or assets. In the event of TPP selling its business or assets to a prospective purchaser then your Personal Data will be transferred to the prospective purchaser.
TPP is not responsible for your Personal Data where it is publicly available.
Protecting your Personal Data
We take all reasonable precautions to protect your Personal Data.
TPP uses secure hosting partners that have Secure Socket Layer (SSL) Certificates to host and protect your Personal Data and all your Personal Data transferred from you and the Service is fully encrypted. Our servers are based in the European Economic Area (EEA). However, they may be based outside the EEA from time-to-time but We will still take all reasonable steps to ensure that your Personal Data is secure.
Your Personal Data is transferred across the internet which is not a fully secure environment so, although We take all reasonable precautions to protect your Personal Data, We cannot provide you with a full guarantee that your Personal Data is always secure, and that using the Service is at your own risk.
In the event of a breach of data security and that any of your Personal data has been accessed, stolen, lost, corrupted, copied etc by a third party We will inform you of the event as soon as is reasonably possible.
Personal Data Integrity
By using the Service, it is your responsibility to ensure that the Personal Data transferred to Us by you is accurate and complete.
TPP shall use best endeavours to ensure that the Personal Data displayed in the Service is accurate. However, you agree not to hold TPP liable for any errors or omissions in your data displayed in the Service and will notify TPP of any such errors or omissions so that TPP can take the necessary corrective action by writing to Us on the Contact Us page.
In your membership area you may amend your Personal Data and password as well as cancelling your membership.
Transactional Data Retention
Following expiration or termination of the Service, TPP may immediately deactivate your account and access to the Service. TPP will have no further obligation to maintain for or provide you any of your Personal Data and may thereafter, unless legally prohibited, delete all your Personal Data in its systems or otherwise in its possession or under its control.
If you require access to or a copy of any of your Personal Data after termination, then We may provide you with a file of the Personal Data within one month of termination.
Personal Data Requests
Under data protection regulations you can make a request of what Personal Data we hold on you by writing to Us at The Pet Professionals, Alexandra House Whittingham Drive, Wroughton, Swindon, SN4 0QJ along with proof of ID. We may charge a reasonable fee to take into account the administration costs of providing the information requested if We deem the request as being manifestly unfounded or excessive, (e.g. for repetitive requests or additional copies of the data).
We will respond to your request as soon as it is practicable to do so.
Use of Cookies
Cookies are small files that a site or its service provider transfers to your computer through your Web browser, (if you allow it), that enables the site's or service provider's systems to recognise your browser and capture and remember certain information. No Personal Data is stored in the cookies. They are also used to help Us understand your preferences based on previous or current site activity, which enables Us to provide you with improved services. We also use cookies to help us compile aggregate data about site traffic and site interaction so that we can offer better site experiences and tools in the future.
We may contract with third-party service providers to assist us in better understanding our site visitors. These service providers are not permitted to use the information collected on our behalf except to help us conduct and improve our business.
You can choose to have your computer warn you each time a cookie is being sent, or you can choose to turn off all cookies. You do this through your internet browser settings. Each browser is a little different, so look at your browser Help menu to learn the correct way to modify your cookies. If you turn cookies off, you won't have access to many features that make your site experience more efficient and some of our services will not function properly.
Changes to this Policy
We may amend this Privacy Policy from time to time and we request that you view this Policy periodically by visiting Our website. We will inform you of any significant changes to this Policy by email, however, your continued use of the Service will be deemed as your acceptance of any changes to the Privacy Policy.
Complaints and Contact Information
If you have any complaints or comments regarding Our handling of your Personal Data then please write to Our Privacy Manager at The Pet Professionals, Alexandra House Whittingham Drive, Wroughton, Swindon, SN4 0QJ
End of Terms and Conditions
Terms and Conditions last updated May 2018.