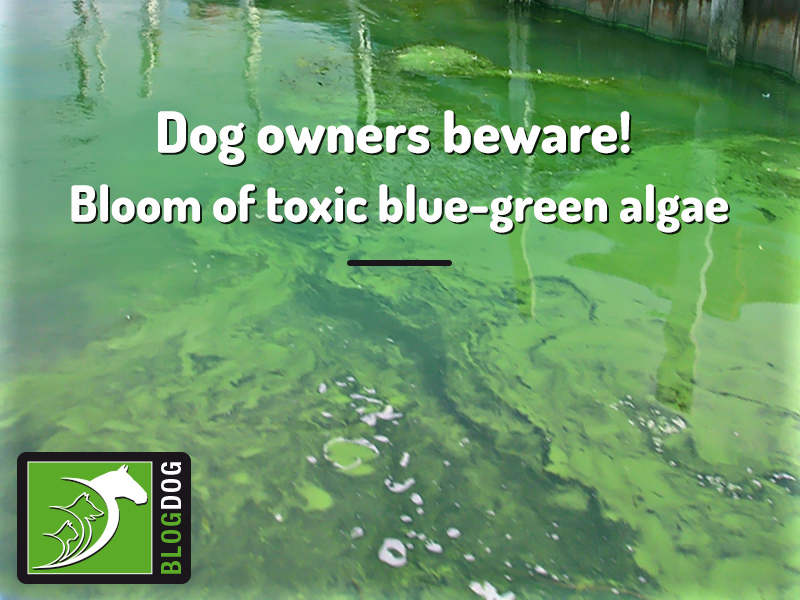 The summer sun brings serious summer fun! Our countryside walks are back in full swing, with all due distancing and safety precautions of course, and there is nothing better than taking our doggy friends for a day out near the lake or jog around the forest ponds.
However, before all of this awesome fun can start, it's important to remember that there are several dangerous situations that lurk around lakes, ponds and any spots where water remains stagnated for a long time.  
Not your friendly sea algae!
Blooming blue-green algae are a frequent presence on still water when the days start warming up, and this year is no exception. If you've ever noticed green or brown scum floating on the surface of the water, you were likely looking right at blue-green algae!
Their name is misleading though, as they are not in fact algae, but are instead a type of bacteria. They are cyanobacteria, and they produce toxins that can be fatal to pets if ingested, even in small quantities.
A recent report by the British Veterinary Association indicates that these bacteria are back in full force, with one lethal case this year already so it's definitely something owners should be aware of!  
Signs of intoxication
Dogs, in their boundless curiosity, usually contact the bacteria by drinking some contaminated water, licking them off their fur after a refreshing dip, or just because they found the pond scum absolutely impossible to resist consuming.
Signs can show up within minutes to hours after exposure, and they can include:


Vomiting,


Drooling,


Diarrhoea,


Trouble walking,


Difficulty breathing,


Seizures.


If you spot any of these after a great day out, don't delay! Veterinary treatment must be administered promptly as toxins will target the liver, causing irreversible and possibly lethal damage.  
Avoiding dangerous encounters
Fortunately, not all blue-green algae are toxic, but it's not possible to tell just by looking at them on lakes or rivers.
The best way to make sure there are no accidents is to always keep your dogs on a lead near lakes, ponds or rivers that have been confirmed or are suspected of having toxic blooms. Warning signs from the local council or the Environment Agency will often let you know if the site is safe for a swim or you can check their online notices.
Dogs that have been swimming outside should be washed with clean water to make sure there is no residue on the coat or limbs.  
If you think your dog might have contacted blue-green algae, this is an emergency situation and time is of the essence! Cyanobacteria intoxication has no specific antidote, and the sooner treatment starts, the better the chances of a full recovery.
Would you like to know more about dogs? Check our Canine Courses: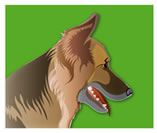 Canine courses