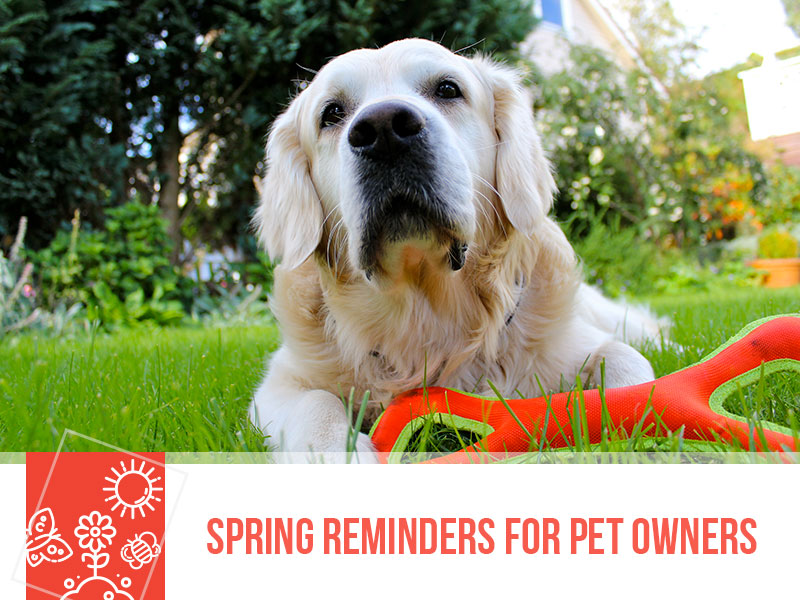 Spring is a very much awaited time of the year, after months of cold and winter. Pets and humans alike thoroughly enjoy the sun's return, and nature around us slowly but surely gains those lovely colours once again.
During this time of the year, the first thing owners need to be on the lookout is for the seasonal increase in parasitic activity. Fleas, ticks and worms start to proliferate as these are the months with the most favourable environmental conditions for them, which means this is just the time to ensure our pets are up-to-date with their flea/tick treatments and worming plans.
Warm weather also means the beginning of spring gardening season, and if you are a pet owner as well as a gardening enthusiast, it is really worth taking the time to do some research and ensure you have a pet safe garden. There are several plants and bulbs that can be poisonous for our furry companions such as daffodils, tulips, hyacinths, lilies, crocus, snowdrops, and rhododendrons, among others.
Their level of toxicity ranges from mild to severe and common clinical signs include nausea, drooling, vomiting, diarrhoea, abdominal pain, increased heart rate, difficulties breathing, tremors, seizures and in some cases these plants can be deadly. It is very important to take your pet to the vet as soon as possible if you ever notice these signs.
Lilies cause stomach upset in dogs but are particularly dangerous for cats, especially Lilium or Hemerocallis species (true lilies). Every single part of the plant is poisonous, including its pollen, and even the water if they are in a vase. Ingesting even a small amount can lead to kidney damage and this can happen to cats just by brushing past a flower and then licking off the pollen from their coat.
Plants with poisonous bulbs (such as tulips or daffodils) can mean problems for dog owners. It's not uncommon for dogs to dig bulbs from the garden or to eat them while they have not been planted. Poinsettia is often mentioned as a dangerous plant as well, but although this plant is poisonous, it causes only mild clinical signs.
Younger pets are particularly at risk as they are more playful and inquisitive, often chewing and nibbling whatever they can find in their environment. They are also more susceptible to poisoning due to their small size, as they're more severely affected by smaller amounts of any poisonous substance. Plant poisoning is also common in indoor cats, so it is also a good idea to keep this is mind in you have any indoor flowers or bouquets.
Useful tips for a pet safe spring include always checking if a particular plant or chemical (pesticides, herbicides, insecticides, slug and snails bait, and fertilisers) can be toxic for your pet and either ensure your furry companions are kept away from these, or if possible, to avoid them entirely.
Image: "
Cuteness
" by ohmil, was built upon and is licensed under
CC BY 2.0
Would you like to know more about cats and dogs? Check our Feline and Canine Courses: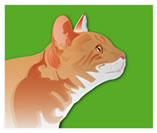 Feline courses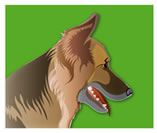 Canine courses