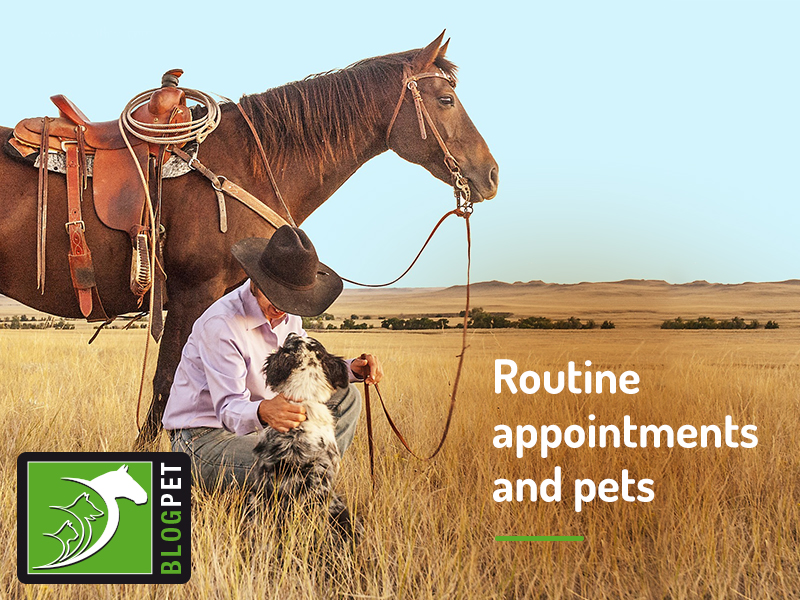 Owning a pet is a wonderful, gratifying experience but also a big commitment. Once you adopt or buy an animal, you become responsible for their health and well-being, which goes far beyond taking care of their basic needs.
Preventative veterinary care, such as proper nutrition, vaccination and regular worming and external parasite treatments, is essential to make sure your pets have the best chances of remaining healthy.
However, not even the most devoted owner can protect their pets from every situation. As such, keeping an eye on your pets and knowing what their normal physical appearance and behaviour look like, become valuable tools in assessing if something is wrong. Keep in mind that no one knows their pets better than their loving owners, and if you feel that something is not right, you shouldn't hesitate to seek professional advice.
But be aware that some conditions can remain asymptomatic for a long time or result in signs that are easily dismissed! A good example is owners underappreciating their pets' lack of energy as they associate it with the cold weather or old age. This is one of the reasons why routine appointments are so important, as they will give your vet a chance to pick up subtle changes that you might not have known how to recognise.
Routine appointments are particularly meaningful in elderly pets as there are known chronic conditions that can develop as pets age, such as chronic kidney disease, for example, and the sooner treatment is started, the better the outcome.
Keep in mind that routine health check appointments and vaccination appointments are not the same. Even though vaccination is required on a regular basis, and a pet needs to be determined healthy by a thorough physical examination before being vaccinated, sometimes additional complementary diagnostic tests are required if vets find something that needs to be investigated further.
How long has it been since your pets' last visit to the vet? This would be an excellent opportunity to book a routine appointment and make sure they are fit to face winter!