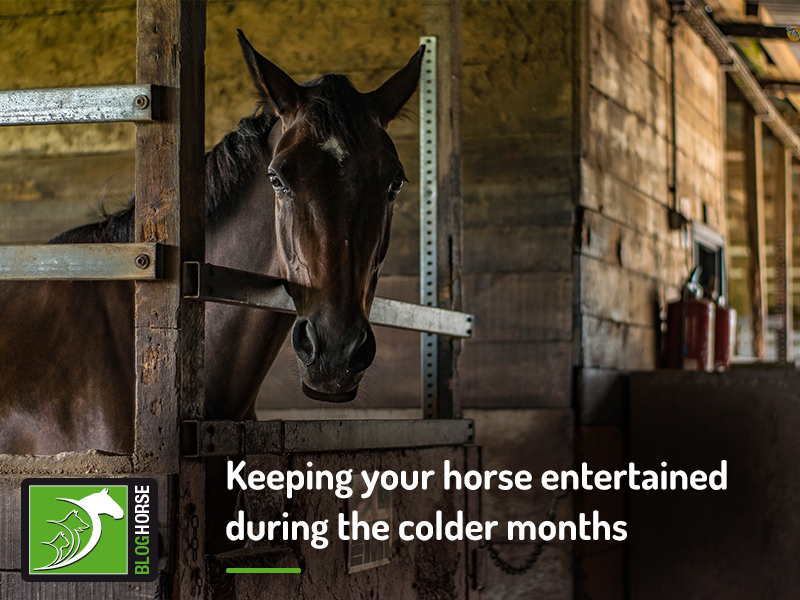 Bad weather can be a real nuisance for horses as it usually means less time spent grazing, galloping and just simply enjoying being out in the field with their friends.
As a result, they can become bored and stressed, which can lead to negative repercussions in their behaviour and health.
The good news is there are some things you can do to make your horses' days more fun!
#1 Novelty
Horses are very intelligent animals and always love to engage in a new challenge. Introducing your horses to new experiences, such as trying out a new discipline, can be a great way to keep them mentally and physically stimulated.
#2 Environmental enrichment
You wouldn't enjoy being confined to a room with nothing to do all day, and neither do your horses.
Food-related entertainment, such as hanging treats and fine-mesh hay nets that increase the time spent foraging and nibbling, will probably be the most appealing. However, providing stable toys and scratching mats are also great to spark your horses' inquisitive nature and keep them occupied. To keep things interesting, don't forget to rotate toys and alternate treats every once in a while.
Some horses might also enjoy having music playing, and if your horse is stabled alone, consider having a mirror installed to mimic some company.
#3 Spending quality time together
Take advantage of the poor weather conditions and work on your bond with your horses. There are plenty of activities you can engage in confined spaces that you can enjoy together, such as:
• Grooming
• Massages
• Carrot stretches
• Clicker training
• Lunging
• Walking in hand  
Try to take your horses out if you have the opportunity but keep in mind that if it's miserable for you, it's likely that they won't be able to enjoy it very much as well.
Would you like to know more about horses? Check our Equine Courses: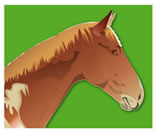 Equine courses