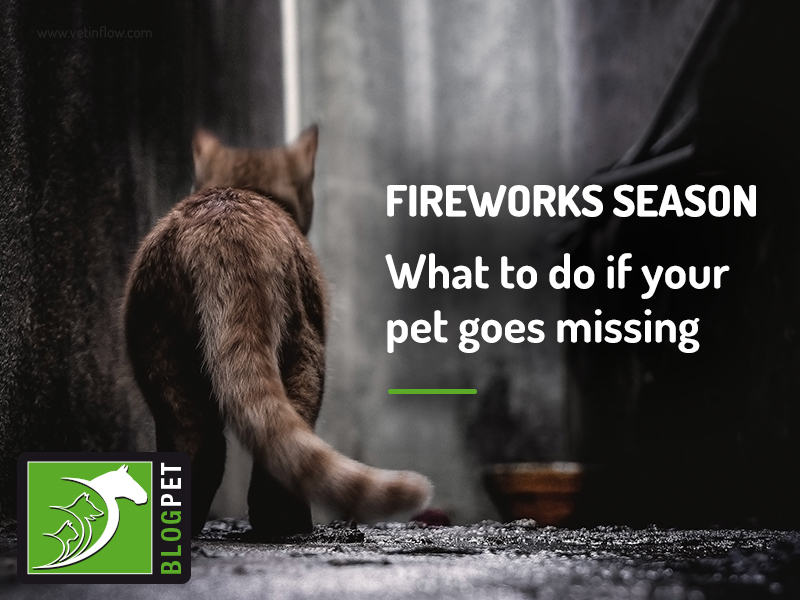 Autumn has arrived in earnest and with it comes the fireworks season. As much as we love the festivities, some of our pets might not feel the same way!
Halloween, Diwali, Bonfire night, Christmas and New Year all come at us in quick succession and many of these holidays feature fireworks of some kind, which are prone to causing intense panic in some of our furry friends. This is why it's important that you know what to do in case your pet goes missing.
First and most important thing: don't panic!
If you suspect that your pet is missing, it's essential to keep a level head and start by:


Checking your home thoroughly and scouting all possible locations, even the strange ones! Cats are very flexible and experts at hiding in places such as cupboards, chimneys, garden sheds or any storage space;


Notifying your microchip company that your pet is lost as soon as you are able so they can send out alerts;


Contacting your local dog warden/animal shelters as they may have picked up your pet. They may be in contact with other rescue centres that your pet might have been taken to in the vicinity;


Checking with your local vets in case your pet was injured and taken there directly;


Speaking directly with your neighbours in case he or she ran into their sheds or gardens;


Putting up posters in the area and spreading the word through lost and found websites, as well as through social media.


If you suspect your pet was stolen, notify the police and get the word out as soon as possible!
To minimise the chances of this happening, take particular care in keeping your pets inside the house and in a safe location whilst there are fireworks. At least then they can't break away from gardens or hop over fences.
We wish everyone a lovely and safe holiday season!
Would you like to know more about cats? Check our Feline Courses: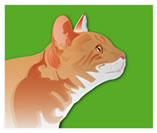 Feline courses