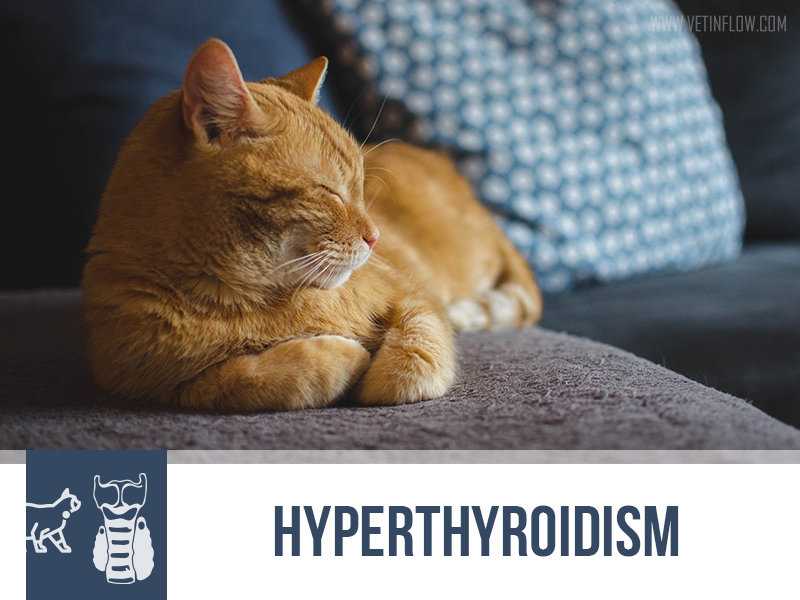 Hyperthyroidism is one of the most frequent hormonal disorders in cats, especially of older cats. The thyroid is a gland that sits in front of the throat and controls an immense number of metabolic processes.
Cats, much more so than dogs, can have nodules in the thyroid that produce an excess of thyroid hormones, but these nodules are usually not malignant. The mechanism behind the enlargement of these structures is largely unknown, but since the large majority of these nodules are not cancerous, it's much easier to manage! In fact, only about 2% of all hyperthyroidism cases in cats are due to a thyroid carcinoma.
It's no surprise then that the signs of hyperthyroidism are multisystemic. This disease can cause:


Vomiting;


A big appetite but not weight gain;


Weight loss;


High heart and breathing rates;


Aggression and/or hyperactivity;


Pay close attention to these changes in older cats! The average age of hyperthyroidism is around 13 years and is uncommon in cats younger than 6 years old.
If left untreated, hyperthyroidism can cause severe heart and kidney damage and even death so if you think your cat might be suffering from this condition, contact your vet!
Would you like to know more about cats? Check our Feline Courses: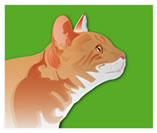 Feline courses