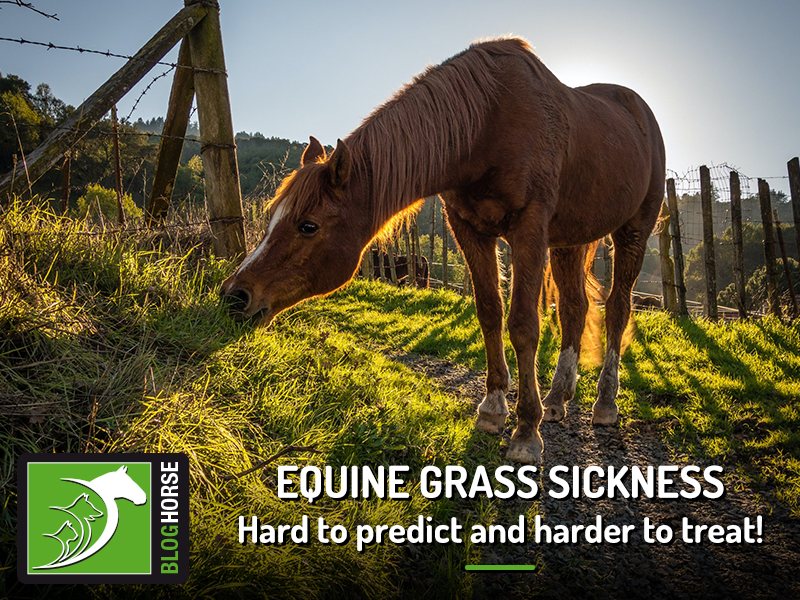 Equine grass sickness (EGS) has caused significant losses in the horse, pony and donkey population, especially in the UK, which is the country with the highest incidence of this terrible disease. As it has a 95% mortality rate and no known cause, this condition is of great concern to owners in affected areas. 
Horses aged between two and four years are the most affected, however, it can occur in animals of any age from four months onwards. It happens almost always in animals with access to grass pasture, yet researchers have identified a few grass sickness cases in horses that had no access to grass. Because the cause is still under investigation, it's hard to say why even some horses with no access to pasture had these issues, but it is thought that hay might have brought in the yet mysterious causal agent. 
What we do know is that EGS destroys the part of the nervous system responsible for gut motility and the type of damage it causes has researchers searching for a toxic cause, such as bacteria like
Clostridium botulinum
 in the soil. 
Signs 
Grass sickness has three primary forms: acute, subacute and chronic. They share a lot of the same signs, but the prognosis and treatment options are very different. 
In general, you can find: 



Drooping eyelids; 




Depression; 




Muscle tremors; 




Difficulty swallowing; 




Distended abdomen; 




Weight loss; 




Colic; 




Sweating in patches. 



Unfortunately, animals that display either the acute or subacute form are not likely to survive more than a few days. 
However, horses with a milder chronic form of this disease might not only survive but can also make a full recovery, so prompt intensive nursing treatment should be sought. 
Seasonality and risk factors 
A strong correlation to any particular season has not been observed, as cases can occur at any month of the year though EGS peaks between April and July. 
The risk factors are still under study, but animals that have undergone severe stress (travelling, breaking, mixing with strange horses, among others) and that have access to grass fields where the soil has been mechanically disturbed, has a high nitrogen content or a high number of horses, might increase chances of developing grass sickness. 
Usually, only one animal is affected, but outbreaks where several horses fall ill simultaneously are possible. 
Due to a still elusive cause, equine grass sickness remains a very complicated illness to manage and prevent! If you have any concerns about your horses or the conditions of your pastures, don't hesitate to contact your vet for further information.
Would you like to know more about horses? Check our Equine Courses: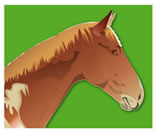 Equine courses