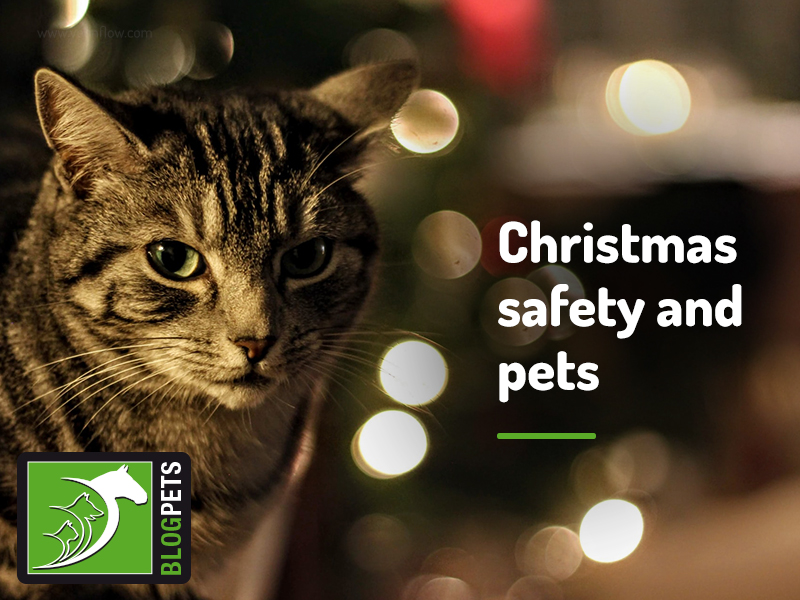 Finally, it is the week of Christmas, and we can't help but feel excited! It is true that this is not going to be the Christmas that we wished for, but we hope you still get to enjoy the holidays as best you can, and the warmth that characterises this season.
There are things that do not change, however, which is why we have dedicated this blog post to raising awareness of some common seasonal hazards for our pets!
Decorations
Sparkling baubles and dangling tinsel - what pet would not be intrigued by all this shine and movement?
Make sure your pets cannot access any kind of Christmas ornaments as these can cause severe gastrointestinal problems if accidentally ingested. The same applies to ribbons and wrapping paper, and make sure that your pets are also not interested in chewing on fairy lights.
Also, be mindful of snow globes as these often contain antifreeze inside, which is highly toxic to our four-legged companions, even if ingested in small amounts.
Ornamental plants such as poinsettia, mistletoe, and holly, for example, are also toxic to pets, so keep these safely out of their reach!
Delicious, festive food
We're the first to admit that it is hard to resist the puppy eyes, especially during this time of the year. We've all heard the expression 'Sharing is caring', right? On this particular matter, wrong!
The rich food we usually enjoy during the holidays is too fatty for our pets and can lead to gastrointestinal problems and even life-threatening pancreatitis.
A number of festive foods that we also enjoy have toxic ingredients in them as well, including chocolate, xylitol, raisins and sultanas.
What about just a piece of meat with the bone? The answer is still no as bones represent a significant choking hazard and, if ingested, can perforate the digestive tract.  
Even if you're careful, accidents can happen. Make sure you familiarise yourself with your vet's opening times and phone numbers during the holidays in case you need to make an emergency visit, and, if you have any concerns, the best thing to do is seek veterinary advice.  
Happy Christmas from the team at The Pet Professionals!