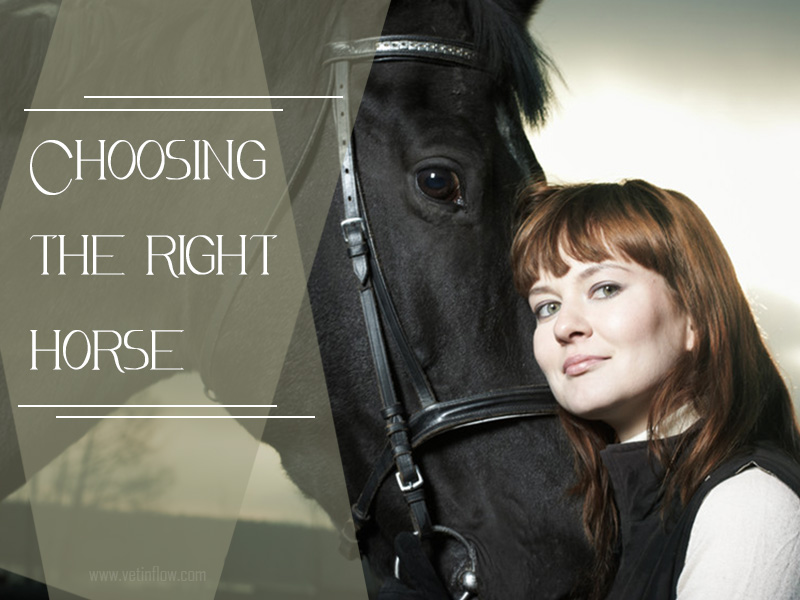 Owning and keeping a horse is a huge responsibility and a life-long commitment. You will be entirely responsible for a living, breathing, large animal which is time consuming and carries considerable costs (accommodation stabling, bedding, feeding, shoeing, equipment and health care). Make sure you have enough time to dedicate to your horse and do some research on how much it will cost to keep it.

If you are considering getting a horse or a pony it is extremely important that you choose the one that better suits your needs. Here are a few factors that you should keep in mind:
The type of horse you are looking for

You have to take into consideration what you will be using the horse for so you can choose the right type of horse. An animal expected to compete regularly will have to be more disciplined and suited to that activity than a horse that is used for riding for example. It's also very important to find a horse with an adequate temperament.  Horses have different personalities and you should choose a horse you get along with.
The size of the horse

In order for riding to be comfortable you must consider the size of the horse as it should be adequate to your height and weight. You should be able to mount from the ground without any help and, once mounted, your feet should rest no lower than the horse's elbows.
Its age

Younger or less experienced horses need a lot of work and training. If you're looking to improve your riding skills or if you don't have the time to do a lot of training it might be better to go for an older and more experienced horse. The rider should always consider his or hers own ability, experience and riding level when choosing a horse.
Viewing and trying a horse

When you find a horse that interests you, go and see it so you can be sure this horse really meets your requirements. Prepare a list of relevant questions to ask the seller regarding the horse's history, experience, health issues and any possible bad habits it may have. Observe its temperament and attitude carefully. It's always a good idea to have someone experienced with you to help with this assessment and to spot any issues you may have overlooked.

Observe the handling of the horse by the owner and then handle the horse yourself. Carry out routine tasks such as grooming, tacking up and feeding. Make sure you watch someone else ride the horse first and then ride the horse yourself.
Pre purchase vet examination

Vetting a horse before purchasing it is always recommended. This is a veterinary examination carried out on the horse to identify any health problems which may interfere with what you're hoping to use the horse for. It can be made on either a two-stage or a five-stage pre purchase vet examination.

It might be tempting to choose the two-stage vetting as it is cheaper. However, you will be missing out on important information which could lead to unforeseen vet fees and it could cost you more in the long run. Another good reason to choose the five-stage vetting is that most companies will require this examination before they consider insuring a horse.

Make the most of this examination! Ask the vet to estimate the horse's age and compare it to what the seller has told you. If you're still unsure about buying the horse or not ask for the vet's professional opinion.
Finding the right horse takes time and in many cases you'll see several horses before making a final decision. If you carefully consider all these topics you will most likely find the horse that is truly right for you!

Did you know that one of our most recent courses is all about this topic? Join the Pet Professionals club to have access to it! Click here and have a look!
Would you like to know more about horses? Check our Equine Courses: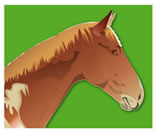 Equine courses