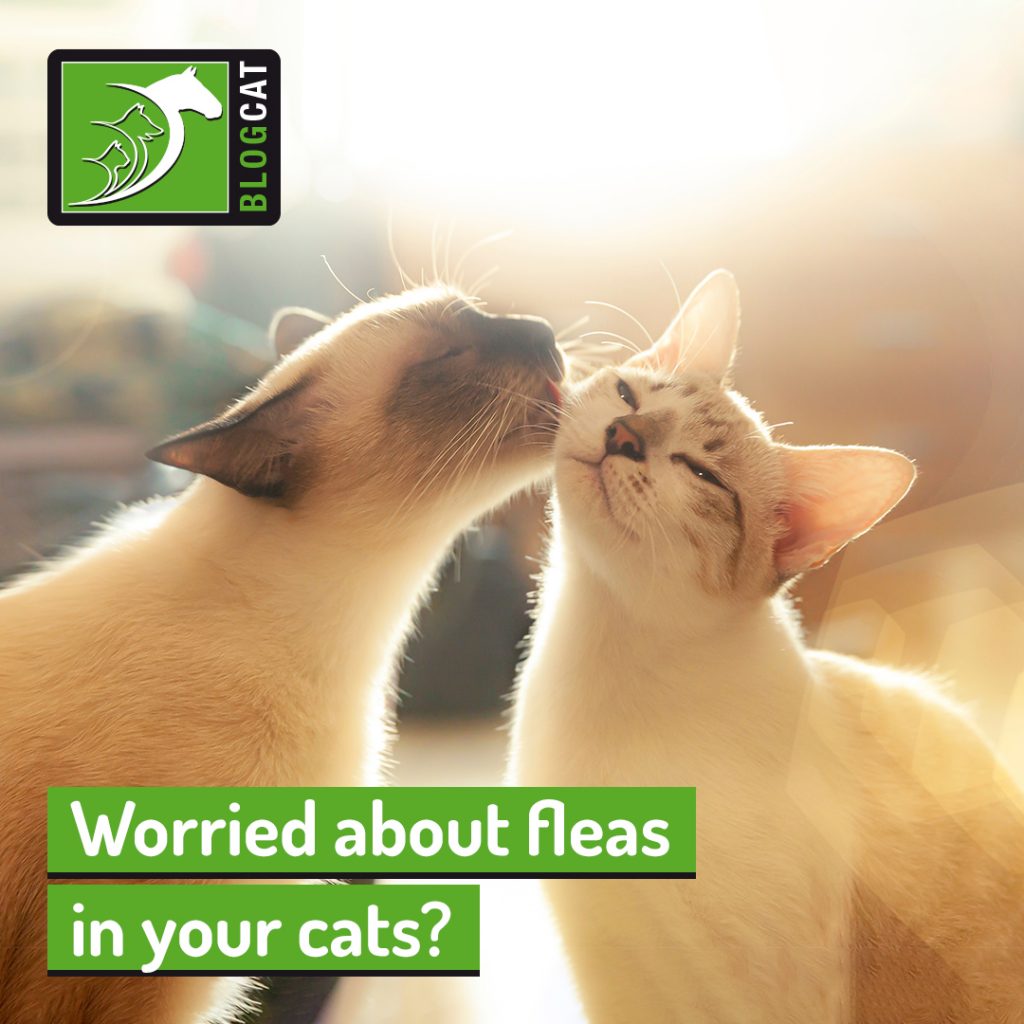 As the weather becomes warmer and more inviting, the number of pet parasites like fleas, ticks and mites increases significantly. Fleas are almost ubiquitous, and all cats are at risk, even those that don't ever leave the house, as it's very easy for us humans to bring them in from the outside.
Once you have a flea infestation, it might mean that you have to treat your home alongside all your pets! Keep reading to learn how to deal with these bothersome parasites before they become a real problem.
What are fleas?
Fleas are widespread external parasites of many animals, including cats, and several species can infest our feline friends, but, by far, the most common is the 
Ctenocephalides felis.
These insects latch onto our pets' skin and bite them to consume their blood. While most of the time, this blood loss is not a problem, in case of severe infestations in young cats or cats who may have other health problems, it can cause a potentially fatal anaemia.
Additionally, they are bothersome pests that can cause skin problems and they won't hesitate to make themselves at home in your house.
Can fleas be dangerous?
Fleas can cause several problems, and it's best not to let them linger around for too long!
Not only are they a source of skin irritation for your pets and for you, but they can also:


Cause Flea Allergic Dermatitis – cats who are allergic to flea saliva can develop severe itching even from just one bite, which can lead to hair loss, wounds due to intense scratching and skin infections;


Carry tapeworm – Fleas can be infected with tapeworm eggs, and if your cat ingests them while grooming, they can get infected as well;


Spread diseases to other pets – If you have rabbits and cats in the same household, fleas can be a source of myxomatosis, a deadly illness in rabbits, especially if they are unvaccinated;


How can I get rid of fleas in my cat?
In order to prevent all of these problems, the best way is to keep your pets' parasite treatments always up to date!
There are various ways to kill fleas and prevent them from reappearing, such as using a spot-on treatment that you put on your cat's skin regularly or prescription tablets you can get from your vet. You will have to treat all pets in the household simultaneously, including dogs or small furries, using a species-appropriate treatment.
You may also need to treat the environment if fleas have taken up residence in your rugs, carpets etc.
How frequently you need to apply these treatments will depend on your cat's lifestyle, so if you're unsure about this, don't hesitate to talk to your vet about the best ways to prevent fleas.
Would you like to know more about cats? Check our Feline Courses: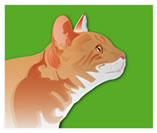 Feline courses