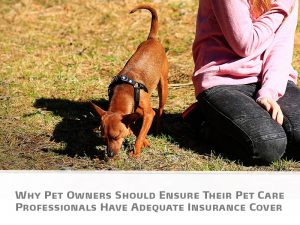 An increase in pet ownership combined with longer working hours, means more and more people are relying on pet care professionals to help look after their beloved four legged friends. And when leaving your pet in the care of another you want to be sure they are trustworthy, reliable and ultimately covered should anything go wrong. Therefore, it is important when vetting any potential pet care service professional that you check they have adequate insurance cover in place. You wouldn't leave a child with someone who wasn't properly insured to do so and the same can be said for the pet care world.
Whether it be dog walking, pet sitting, pet grooming, dog training or another pet care service, each business should have a pet business insurance policy in place. In short, this will ensure they are covered should injury or damage occur which is deemed to be their fault whilst your pet is in their care. Having this insurance in place gives owners the peace of mind that their pet is going to get the best care whilst with the pet professional. The danger of leaving your pet with someone who does not have adequate pet business insurance is that if something was to go wrong, and your pet was injured or hurt, you may not be able to get the compensation you deserve.
Having specialist pet business insurance cover also shows that the business is professional and values its customers. Most pet businesses will display a badge on their website to show that they are fully covered. Pet business insurance companies including Protectivity Insurance will often include these badges as standard, as part of their pet business insurance policy. This means the pet service professionals customers are able to click on this badge and view the insurance certificate. If you cannot find anything like this on a pet business's website, then ask! If they are covered they will be more than happy to show you their insurance certificate.
When searching for a pet care professional the more research you do the better prepared you will be to find the right one for you and your pet. There are many other factors to consider including how well they get on with your pet, location, price, recommendations, reviews and although pet business insurance is just one of these elements to tick off the list it is important to check to give you peace of mind when leaving your pet with them.
Author: Protectivity Insurance
http://www.protectivity.com/product/pet-business-insurance/
Would you like to know more about cats and dogs? Check our Feline and Canine Courses: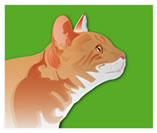 Feline courses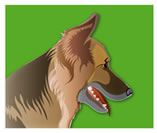 Canine courses