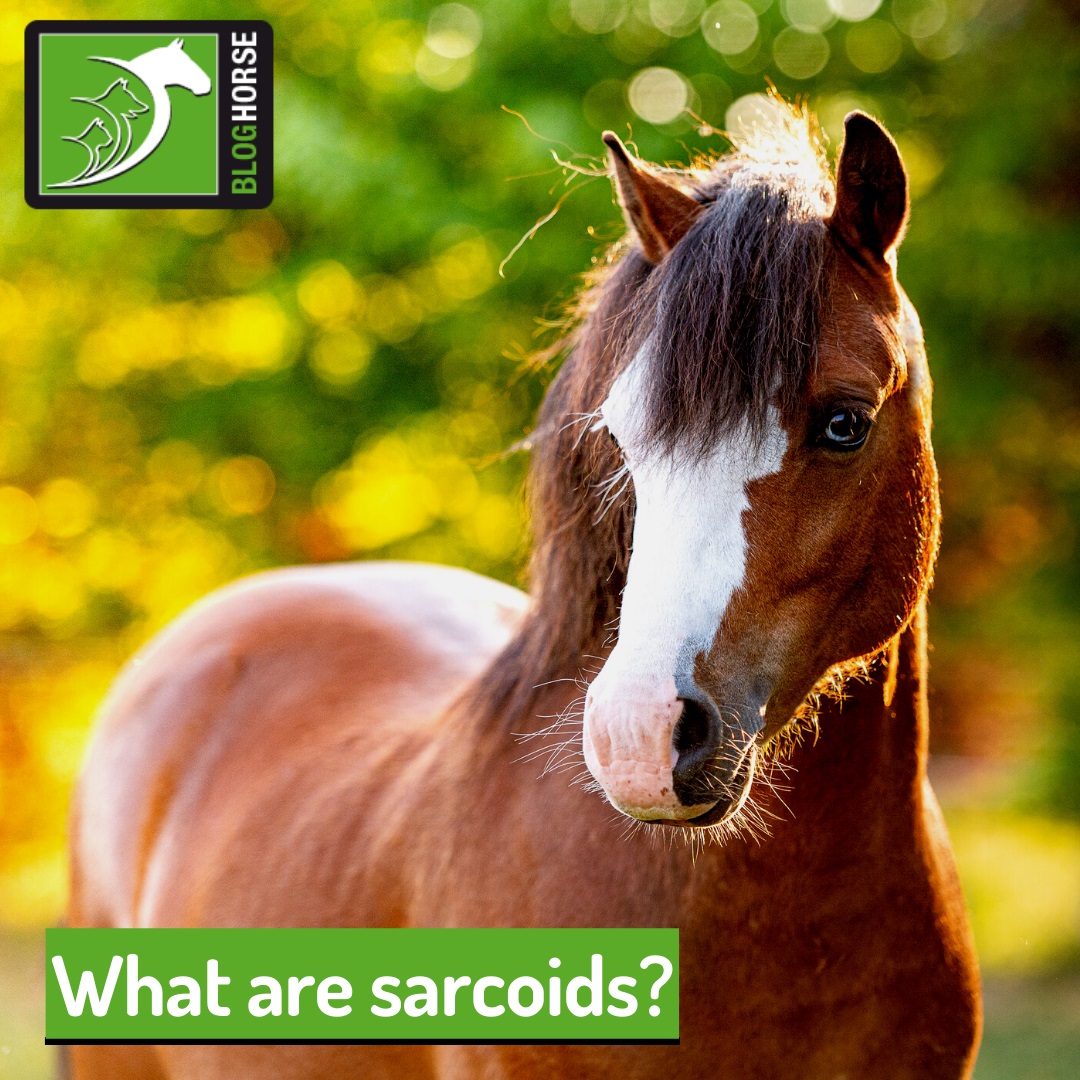 Horses are prone to many cancer problems with Sarcoids, also known as fibrosarcoma, accounting for 40% of all equine cancers and are the most common form of skin cancer.
Keep reading to know more about this locally invasive problem and what it means for your horse.
How can sarcoids affect my horse?
Sarcoids are growths on the skin and can take various shapes and types. While they do not spread to other organs, they invade local tissues and can cause many problems.
An infection by the bovine papilloma virus causes these tumours in susceptible horses. This means that not all horses infected with the virus will develop sarcoids, but the ones predisposed to it are likely to have these growths develop continuously.
The places they appear the most often are:


Head, in particular around the eyes and on the eyelids;


Lower abdomen;


Crotch area;


Lower limbs.


Their appearance ranges from tiny nodules to large ulcerated growths, which bleed when something presses or hits them. Because of the way this can attract flies and predispose to infections, especially in areas where the tack is touching, they can hinder your horse's work capacity and quality of life.
Can sarcoids be treated?
You can treat Sarcoids, but each type has a specific treatment and using the wrong one can have severe consequences.
When you perform the incorrect treatment, your horse is at risk of developing even more aggressive growths, which are likely to spread faster. To avoid this, your vet will perform all of the necessary testing to find out what type of sarcoids he or she is dealing with.
There are many ways to remove sarcoids, including surgery, cryotherapy or chemotherapy, and your vet will decide on the best one depending on location and type. Unfortunately, they tend to return, even after correct treatment.
A proper diagnosis is also vital to rule out any other skin problems that can be mistaken for sarcoids, such as squamous cell carcinoma (SCC) or mast cell tumours, to name a few. SCC is highly invasive, spreads quickly to other organs and results from overexposure to the sun.
If you want to know more about this problem, stay tuned for our next equine blog post!
When it comes to sarcoids, this progressive skin cancer needs the proper veterinary supervision and individualised treatment! As soon as you suspect your horse might be suffering from this condition, make sure to contact your vet for the appropriate diagnosis and treatment plan.