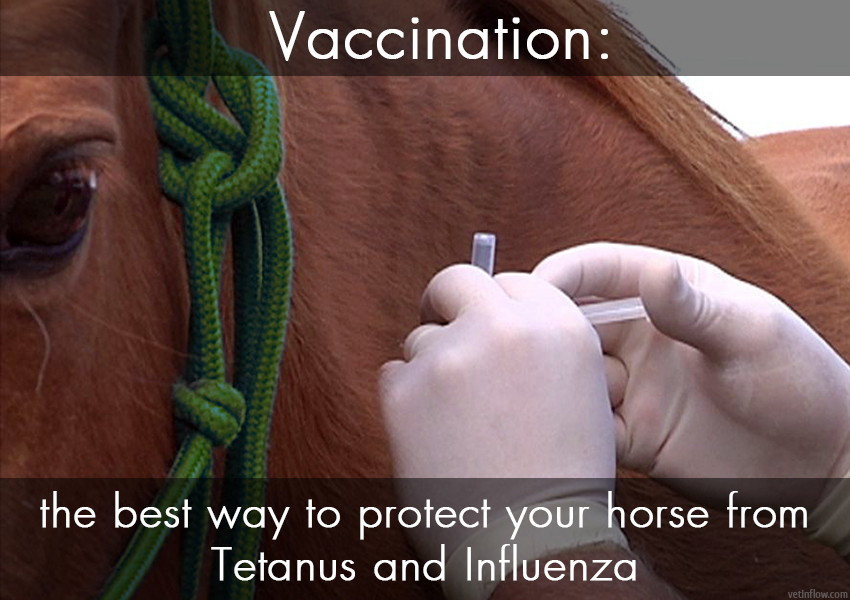 Of all domestic animals the horse is the most sensitive to tetanus. This is a life-threatening condition caused by the toxins released by the bacterium Clostridium tetani, which can be found in the soil. It can enter tissues through small puncture wounds or minor cuts such as a nail or a thorn prick. These may go unnoticed and provide an ideal site for infection. Vaccination is the most effective way to provide long term protection against this disease.
Equine Influenza (Flu)
Equine influenza is a virus of the respiratory tract that spreads very easily from horse to horse.  This is a debilitating virus that has a great impact in their health and performance. Affected horses are more susceptible to secondary infections such as bronchitis or bacterial pneumonia.
Vaccination against equine influenza is considered very effective. It is recommended to vaccinate all horses that regularly come in contact with unfamiliar horses. Unfortunately equine influenza outbreaks are still common in the UK.  Keeping vaccination schedules up to date is believed to be the main reason why the numbers of large epidemics have been reduced, as well as the incidence of this disease during an outbreak.
Influenza vaccination is currently mandatory for all horses using racecourse premises and it is required for horses competing or racing at their events.
Vaccination is a quick, practical and proven method of protection against these diseases. Consult your veterinary surgeon regarding vaccination schedules. Your vet will gladly advise you on the most suited vaccination plan for your horse based on your animal's lifestyle and the manufacturer's recommendations for the vaccines.
Would you like to know more about horses? Check our Equine Courses: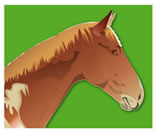 Equine courses