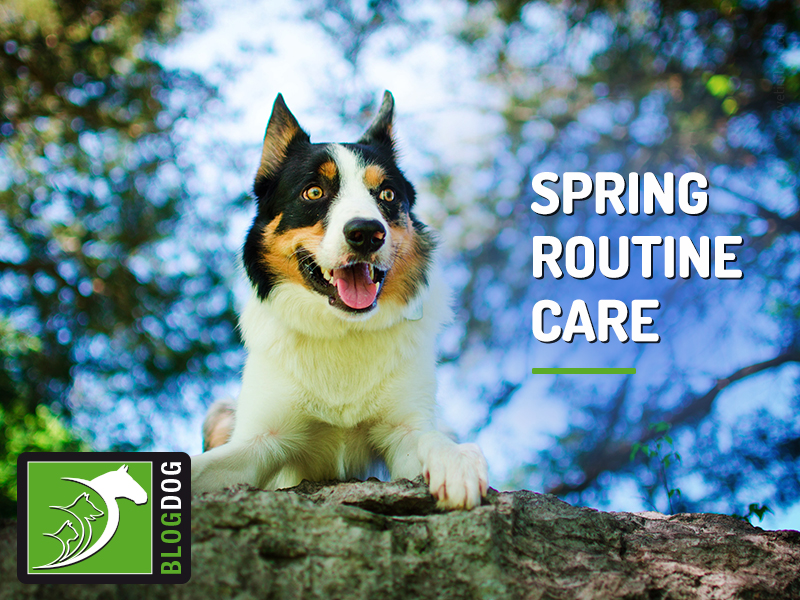 April showers bring not only May flowers, but they also bring a lot of parasite concerns. Warmer weather invites all sorts of creepy crawlies into your garden and straight onto your pets (and family!).
Keeping your dog's flea and worm treatment up to date is essential all year-round, but during Spring, there is a significant increase in the activity and number of parasites.
Fleas
are the most common household parasites and are usually the first concern of any pet owner. They catch rides on your furry friends and then lay eggs in your home, which makes getting rid of an infestation something of a chore!
Unfortunately, they are not alone, and other unwanted guests can include:


Ticks - They latch onto your pets and are the vectors of several diseases, such as Lyme disease, babesiosis or ehrlichiosis. All of these are severe diseases that can affect both animals and humans;


Mites - These microscopic parasites can cause scabies and ear infections in dogs and some are highly contagious to humans as well. They cause mainly hair loss and skin irritation;


Intestinal parasites - Roundworms, hookworms and tapeworms are some of the most common types of intestinal parasites in dogs which can be visible in their faeces. Despite causing diarrhoea, weight loss and abdominal pain, severe disease is not common.


External parasites like ticks and fleas can usually be spotted directly on your pets' skin whereas mites are microscopic. But even if you can't see them, constant scratching and biting or red and damaged skin, and hair loss are pretty reliable indicators that something may be wrong.
Intestinal parasites are more likely to cause diarrhoea and discomfort at first, but, in case of a large infestation, there is a chance of intestinal blockage. Puppies are more at risk of suffering from these parasites, showing diminished growth or even weight loss, so it's always best to start them on a worming plan as soon as possible.
Despite restrictions, keeping your pets' parasite treatments updated should not be neglected, so make sure you talk to your vet if you have any questions or concerns and to order your next treatments.
Would you like to know more about dogs? Check our Canine Courses: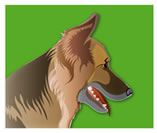 Canine courses