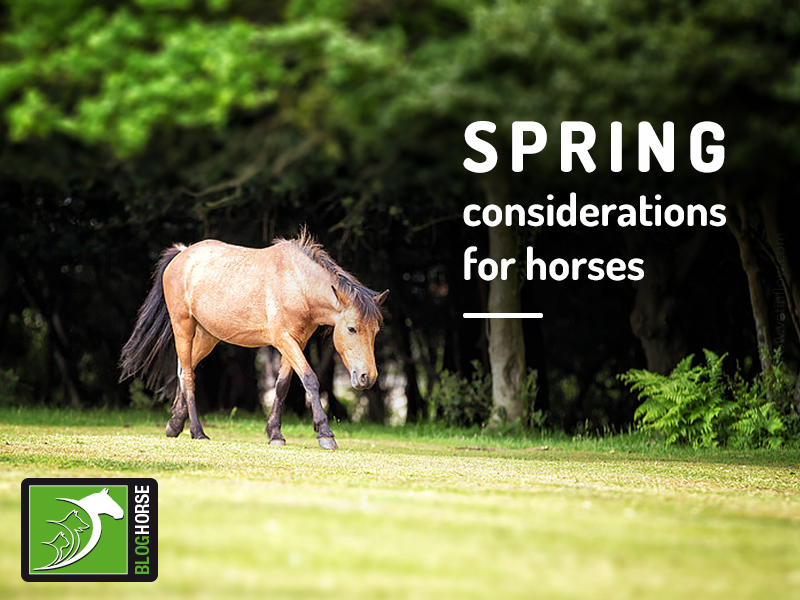 Now that the weather is starting to get warmer and the days are longer many horse owners will begin taking their horses out for much anticipated extended walks.
However, before you start spending more time in the saddle, and to assure a safe transition for your horses, here are some things you should keep in mind:
Turnout and workout
Horses usually spend most of the winter stabled, so make sure you gradually increase the time they spend outdoors. If you haven't been able to exercise your horse as much as you'd have liked during the winter months, it's essential that you start slowly to give your horse a chance to regain its physical condition without compromising health. This can be achieved by progressively increasing the duration and intensity of the workouts.
Nutrition
Again, it is essential to gradually reintroduce your horse to grazing, as early spring pasture has higher levels of most nutrients, including non-structural carbohydrates (NSC). Ingesting large amounts of this fresh, green pasture can cause not only gastrointestinal problems but also metabolic issues such as laminitis and insulin imbalance.
As your horse increases its exercise level, it's also important to make sure its energy requirements are met. As we've just mentioned, horses will start having fresh pasture in their diet, and both these factors need to be taken into consideration while adapting and adjusting your horses' calorie intake and diet composition.
Health
Proper turnout and nutritional management, and monitoring your horses' body condition are essential tools to help keep your horses healthy not only in spring but throughout the year. However, spring is known to be the ideal time for parasite proliferation, and horses can easily become infested while grazing, so you should consider consulting with your vet to make sure your horse is thoroughly protected.
These are some general recommendations that all horse owners can implement at home, and the most important message here is to take time and let your horses gradually get used to the spring environment. However, please keep in mind that every horse is unique and that turnout and nutritional management should be personalised to his or her particular needs.
Would you like to know more about horses? Check our Equine Courses: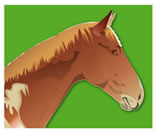 Equine courses