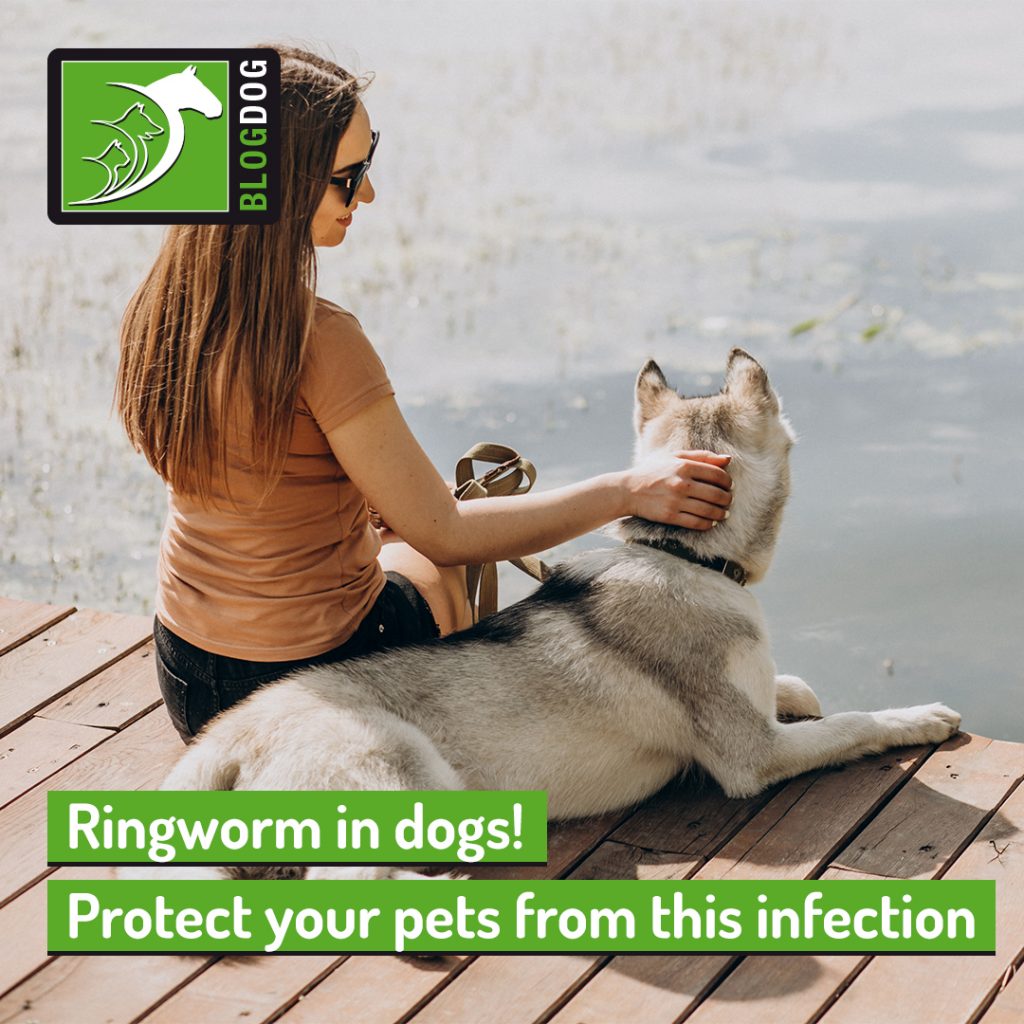 How much do you know about ringworm in dogs? This infectious skin disease is also called dermatophytosis, and it isn't actually caused by a worm but by a fungus that our pets can easily pick up and bring home!
While it is not often a life-threatening problem, in some circumstances, it can be challenging to get rid of due to high rates of environmental reinfection or if the treatment protocol isn't correctly applied. It can also go on to infect humans, especially family members with reduced immunity, such as older people, those suffering from chronic illnesses or pregnant women.
Keep reading to find out more about dermatophytosis and how to avoid this nasty problem in your dogs!
Is it easy for my dog to get ringworm?
Dermatophytes are a group of fungi species that grow on the skin, nails and hair of pets and humans. They can resist in the environment for a long time in the form of spores, waiting for someone susceptible to pick them up.
Your dog can get infected by contacting these spores or the fungus directly, such as from another infected animal or by touching contaminated objects like bowls or bedding. The good news is that not every time he or she runs into ringworm will result in an infection, as these fungi often need broken skin (from a wound or after clipping hair, for instance), lowered immunity (like elderly, very young or sick pets) or a high contamination.
When infection occurs, you might spot the following signs:


Several circular areas of hair loss that might get bigger over time:


Rough or brittle nails;


You might also see scabs, reddened skin or other signs of infection in the hairless patches.


If you see any of these, contact your vet, as ringworm is readily transmissible to other pets and people! This is particularly relevant if you have young children, elderly family members or someone suffering from an illness that impacts their immunity in your house.
I think my dog might be at risk, what can I do?
Pets who are the most at risk include young dogs, pets who are sick or under significant stress or those who have come from overcrowded homes.
While ringworm can go away on its own, it might take a long time, and your dog or your family will be at serious risk of infection or reinfection as this fungus can remain active in the environment for up to 18 months.
The best way to avoid problems is to keep an eye on your dog's hair, skin and nails and contact your vet if you see any of the above-mentioned signs. They will take all the appropriate samples make a diagnosis of fungal infection and prescribe the correct treatment.
Is ringworm treatable?
Most of the time, ringworm will not be complicated to treat, but it's vital that you follow your vet's exact recommendations and do not stop treatment halfway unless you've explicitly been told to do so!
There are several effective treatment options, including oral treatments that are often combined with topical anti-fungal formulations like shampoos or ointments. Depending on your dog's case, your vet will prescribe the best medication to handle the infection as quickly as possible.
During this time, it's also essential that you restrict your infected pets to the least number of rooms possible to avoid cross-contamination and make sure that you clean everything thoroughly.
In case you suspect you or a family member might have ringworm due to a recent infection in one of your pets, contact your GP without delay!
Would you like to know more about dogs? Check our Canine Courses: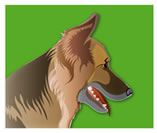 Canine courses