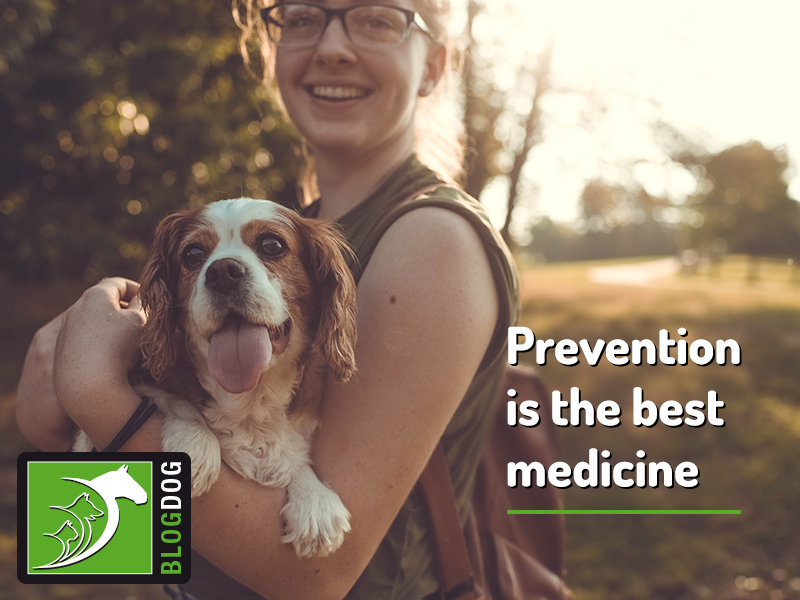 Being a dog parent is more than a fantastic and rewarding experience, it's also about embracing the responsibility of caring for another life. Even though some things fall beyond our control, we need to make sure our dogs have the best chance to thrive and have a happy, healthy life.
To make sure your dog is protected, you should work together with your vet as he or she is the most qualified person to help you create a tailored health plan for your dogs that covers their individual, specific needs.
Vaccination
It is recommended that you vaccinate your dogs against parvovirus, distemper, infectious canine hepatitis, and other infectious agents, which can cause severe disease and can have a fatal outcome, especially for puppies and dogs with compromised immunity. Also, if you're planning on travelling with your dogs, you'll need to vaccinate them against rabies.
Parasite treatments
There are two types of parasites that can affect our pets: ectoparasites, which are external parasites such as fleas and ticks, and endoparasites, which are internal parasites and are mostly worms.
As the number of products available for parasite treatment keeps growing, and as these have different effects depending on their composition, it is always best to seek veterinary advice before using them on your dogs.
Identification
Having your dogs identified is mandatory by law and a valuable tool in case they ever get lost, as it will make it easier to reunite them with you. This includes getting your dogs microchipped, but also ensuring that they wear a collar/harness with identification tags whenever they go outside. This is something some people might not be aware is a legal requirement.
Nutrition
For dogs and for all species, proper nutrition is one of the most important foundations of health.
Finding a nutritional balance is essential as the lack of certain nutrients can cause severe issues, but being overweight and obesity are also linked to serious diseases that can shorten your dogs' life span.
At different life stages, dogs have different caloric needs, and these will also vary depending on their size and lifestyle.
Neutering (spaying and castrating)
If you're not planning on breeding your dogs, you should consider getting them neutered.
Besides preventing unwanted pregnancies, neutering can have a significant impact on your dogs' health as it will decrease or eliminate the risk of developing certain diseases of the reproductive system.
Neutering male dogs can also help reduce roaming and fighting behaviours, which will reduce the risk of them running off, and getting injured in a car accident or fighting.
Hygiene, grooming and dental care
Hygiene is also one of the cornerstones of health. Good hygiene will involve a lot of touching, holding and standing still so you should try to get your dogs used to being touched and remaining quiet early on to make this process quick, easy and enjoyable for both of you. You can encourage their patience by offering rewards during this process!
Pay particular attention to the face, especially their eyes, ears and mouth, making sure that they are properly clean. Other areas that usually require regular attention are the nails and the anal glands.
Ideally, you should try to brush your dogs' teeth daily. There are other options that can help keep your dogs' teeth clean such as dental chews and some prescription diets; however, they're not as efficient. Dental hygiene will be essential in preventing plaque build-up, tartar development and consequent oral inflammation and disease.
Grooming will help remove clumps of matted and soiled hair, keeping the hair and skin healthy. Long-haired breeds will need to be groomed more often, but all dogs benefit from regular grooming.
Exercise
Exercise is a great source of entertainment for your dogs and can prevent unwanted behaviours, keeping them fit and healthy. You should exercise your dogs daily and adapt their routines to their age and breed.
Keep in mind that your dogs' needs will change over time and do not hesitate to consult with your veterinary surgeon if you have any questions.
Would you like to know more about dogs? Check our Canine Courses: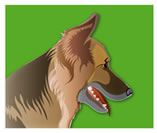 Canine courses