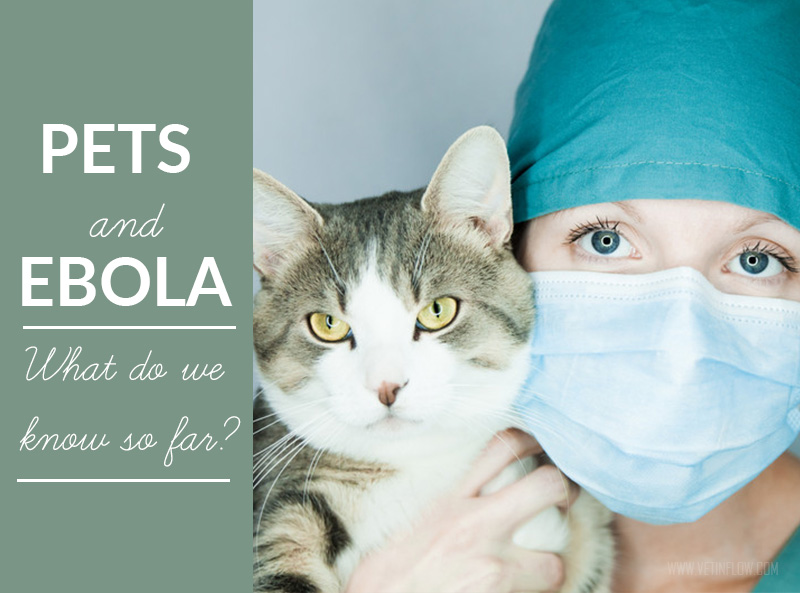 Ebola has been a recurrent topic on the news lately and recent events involving companion animals that were in close contact with Ebola patients have raised many questions among veterinary surgeons and pet owners.

The first person to contract Ebola outside Africa was a Spanish nursing assistant called Teresa Romero Ramos. Teresa became sick after she helped treat an Ebola-stricken Spanish missionary and health Spanish authorities decided to euthanize her dog as a precaution. Animal activists and the nurse's husband went on a campaign to save the family dog, which was sadly unsuccessful. The decision of ending this dog's life sparked international outrage and started a worldwide debate on whether pets are actually capable of spreading Ebola and how authorities should proceed with pets that may have been exposed to the virus.

According to the World Health Organization Ebola is a viral illness of which the initial symptoms include sudden a sore throat, fever, weakness and muscle pain. As the disease progresses patients may present vomiting, diarrhoea and sometimes both internal and external bleeding. The disease is spread through direct contact with infected blood, bodily fluids or organs of infected peopleor indirectly through contact with contaminated environments and objects. Humans can also be infected through handling or consuming infected animals, including chimpanzees, fruit bats, porcupines and forest antelope. Symptomatic individuals should avoid contact with people and animals.

According to the AVMA (American Veterinary Medical Foundation) and the Centers for Disease Control and Prevention there have been no reported cases of dogs or cats becoming sick with Ebola, even in Africa where the virus is present. A few studies have shown that dogs can contract asymptomatic Ebola, meaning they are infected but do not suffer any symptoms, as a result of eating infected animals. It is not yet known whether pets can spread the virus to humans or to other animals but there has not been a single case of Ebola being transmitted from a dog or a cat to a person.

In another recent Ebola case, a nurse called Nina Pham was also diagnosed with the deadly virus after treating an Ebola patient. Her dog Bentley was quarantined for 21 days, the maximum incubation period for Ebola in the human body, and after this period of time and several Ebola tests that came back negative the dog was released and reunited with its owner.

After working with vets, public health agencies and experts the AVMA has recently issued protocols that can be used by vets and other health officials to guide their decisions on the handling and care of pets that may have been exposed to Ebola.
Would you like to know more about cats and dogs? Check our Feline and Canine Courses: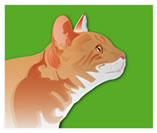 Feline courses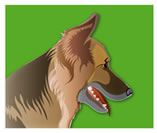 Canine courses