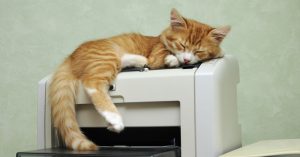 Whether it's working alongside a resident pet or bringing in your own, a furry creature can be a welcome addition to an office. In Britain we love our pets and
over half of us have said we'd happily take them into work
if we could.
To find out what having an office pet entails, Lilli Hender from
OfficeGenie.co.uk
provides an insight into the trend and discusses the possible advantages and disadvantages.
Pets glorious pets
For some workplaces having an in-house pet is nothing new, but for the majority of people, sharing their office with an animal companion is yet to happen. The phenomenon has proved popular in the news and it seems more and more companies are wanting a slice of office-pet action.
Perhaps most notably the transport service Uber has provided deliveries of kittens and puppies to workplaces across America. HR firms have begun to introduce '
peternity leave
': time to settle new pets; comfort sick pets; and bereave lost pets. In addition to this, another business recently
made headlines
for allowing every day to be a 'bring your pet to work' day.
Is it good news for employees and employers?
The answer, unsurprisingly, is yes. Pets have been shown to
lower workplace stress and boost employee morale and productivity
. They also improve bonding between staff members and clients by giving the place a family feel.
It's worth noting that not everyone responds well to animals, some people have allergies and some people have phobias. Business owners should check all staff members would be on board before interviewing a prospective pup. It's important to take into consideration the additional finances, such as food and veterinary bills, and what happens with the pet after office hours.
Is it good news for pets?
Almost all of the data and commentary on the phenomenon is from the perspective of the employees rather than the animals. However, there are more than a few factors that will affect how the pet takes to their new life in the office: including (but not limited to) their personality, their size, and their age.
Measures should be taken to ensure the move is as stress and danger free as possible. Uber, for example, had representatives from the cat shelters visit the offices before hand to check they were suitable for the kittens. Support is out there: Cesar's Way has
a guide to introducing a dog into the workplace
and in the UK The Health Insurance Group have teamed up with clinical pet behaviourists to create
a wellbeing programme for office pets
.
Deciding upon your furry companion
When it comes to the best office pet, most business owners opt for a dog. Caring for a canine is usually familiar territory which makes for an easier adjustment period. Many breeds will be more than suitable but here are five of the best:


Poodles: intelligent, obedient, and kind to allergy sufferers because they don't shed.


Bulldog: even-tempered, affectionate, lively but not loud.


Pug: playful, charismatic, friendly, and fun.


Beagle: social, happy, curious, and good around new people.


Bichon Frise: affectionate, easy to train, and fluffy.


It might be a while before pets in the workplace are the norm but it's something to look forward to in the meantime. As long as both parties are happy, having an office pet can be a brilliant decision for all involved.  
AUTHOR BIO
Lilli Hender works for
Office Genie
: a desk and office space marketplace. She writes about office life and the latest workplace trends.
References for dog breed characteristics:
http://www.pet360.com/slideshow/dog/lifestyle/8-best-dog-breeds-to-take-to-the-office/1/VLma3CdZOEmX1PpFXr-ipg?intcid=LINKART#/slideshow
http://www.animalplanet.com/pets/10-best-small-dog-breeds-for-therapy-work/
Would you like to know more about cats and dogs? Check our Feline and Canine Courses: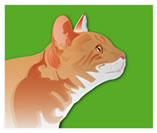 Feline courses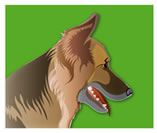 Canine courses