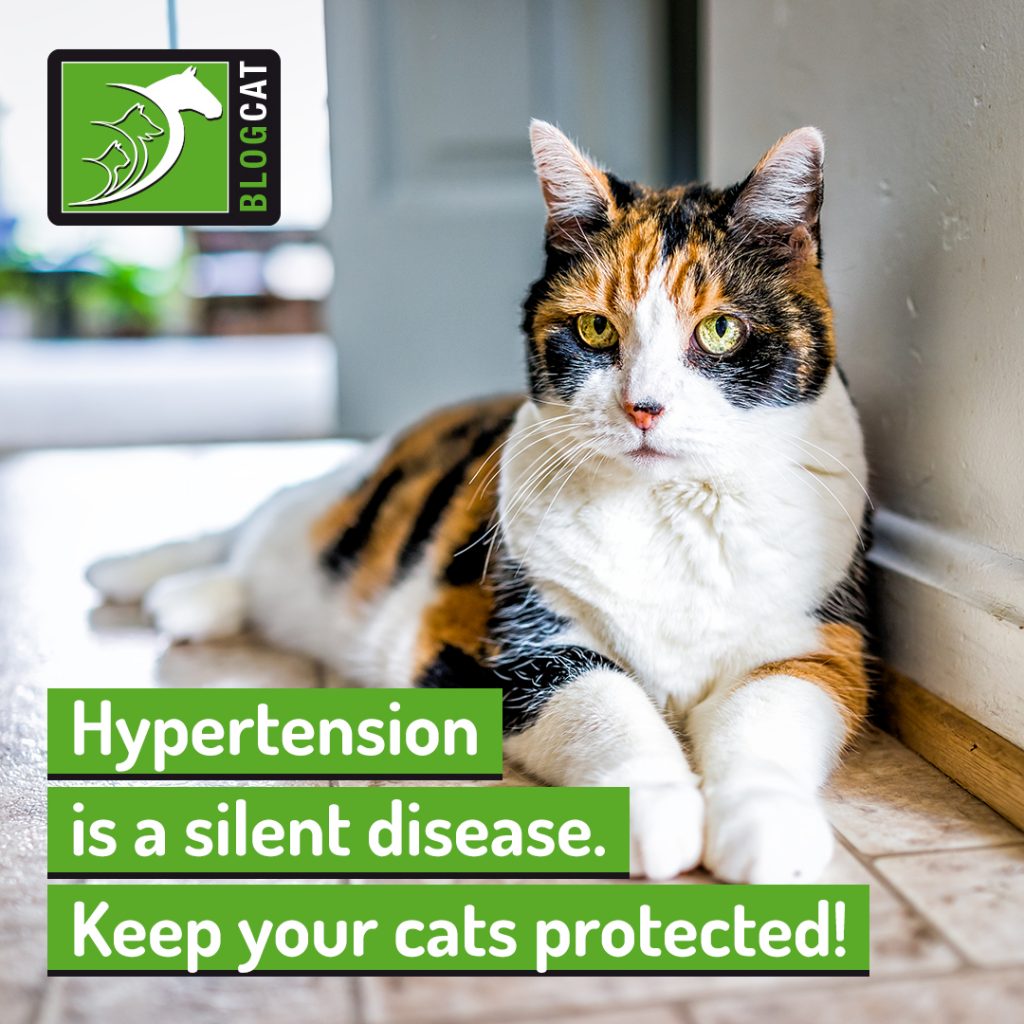 High blood pressure, also called hypertension, is a common sign in older cats that can be caused by several important conditions, such as kidney disease or hyperthyroidism.
Unfortunately, high blood pressure can build for a long time without overt signs whilst damaging sensitive organs like the eyes or brain, sometimes permanently.
To avoid this, a blood pressure check is a frequent feature of routine appointments and nurse clinics, especially for older cats. Measuring hypertension in our feline friends is very easy, and the sooner that we catch this problem, the sooner we can treat the underlying cause, which allows us to give your pets the best chance to have long and happy lives!
Keep reading to learn more about high blood pressure in cats and how to help your own pet to avoid this silent and deadly disease.
What is feline hypertension?
Hypertension is when your cat's blood pressure is persistently above healthy limits, and this situation can compromise several organs if it is not caught and lowered in time!
Most often, hypertension is the consequence of other diseases, such as kidney disease or hyperthyroidism, but it can be something that shows up spontaneously, and we call this primary hypertension. Regardless of the cause for persistently elevated blood pressure, the consequences are the same:


Damage to several structures of the eye, such as the retina, which can cause irreversible vision loss over time;


Seizures and other neurologic problems can happen as hypertension increases;


Changes to the structure and function of the kidneys and the heart, which might already be struggling due to the underlying diseases causing hypertension.


As mentioned above, blood pressure can increase progressively without any external signs, but it will start harming your cat's internal organs as time passes.
To prevent this from happening, it's vital for your pets to get their blood pressure measured regularly. When you come in for a routine appointment, your vet might suggest checking your cat's blood pressure straightaway or they may schedule a specific time to get it done, so that they can be sure that your cat is relaxed and that the readings will be correct.
Because it's most often secondary to other conditions, it can be also be an important early sign that something else might be wrong and it will help your vet investigate the underlying diseases that might be causing the blood pressure to rise.
Can my cat's high blood pressure be treated?
Fortunately, feline hypertension can be treated! By using medication to lower blood pressure, it's possible to help the situation and stop any more internal damage.
However, it will most often require daily treatments and regular blood pressure measurements to ensure that the medication works as it should.
With the proper treatment and monitoring, we can successfully manage high blood pressure in cats, and it might even be possible to reverse some of the related issues.
If you're struggling to control your cat's hypertension or haven't been to a routine appointment in a while, don't hesitate to talk to your vet!
Keep this in mind:


Feline hypertension is common and is likely to show up in middle-aged to elderly cats; 


As it is often a consequence of serious underlying diseases like hypertension or kidney disease, bringing you cat for regular routine appointments helps your vet to diagnose any problems sooner rather than later! 


It's vital to treat high blood pressure as it can seriously damage sensitive organs and cause issues such as blindness, seizures or cardiac problems; 


If your cat hasn't had his or her blood pressure measured in a while, don't forget to schedule an appointment with your vet!


Would you like to know more about cats? Check our Feline Courses: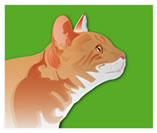 Feline courses