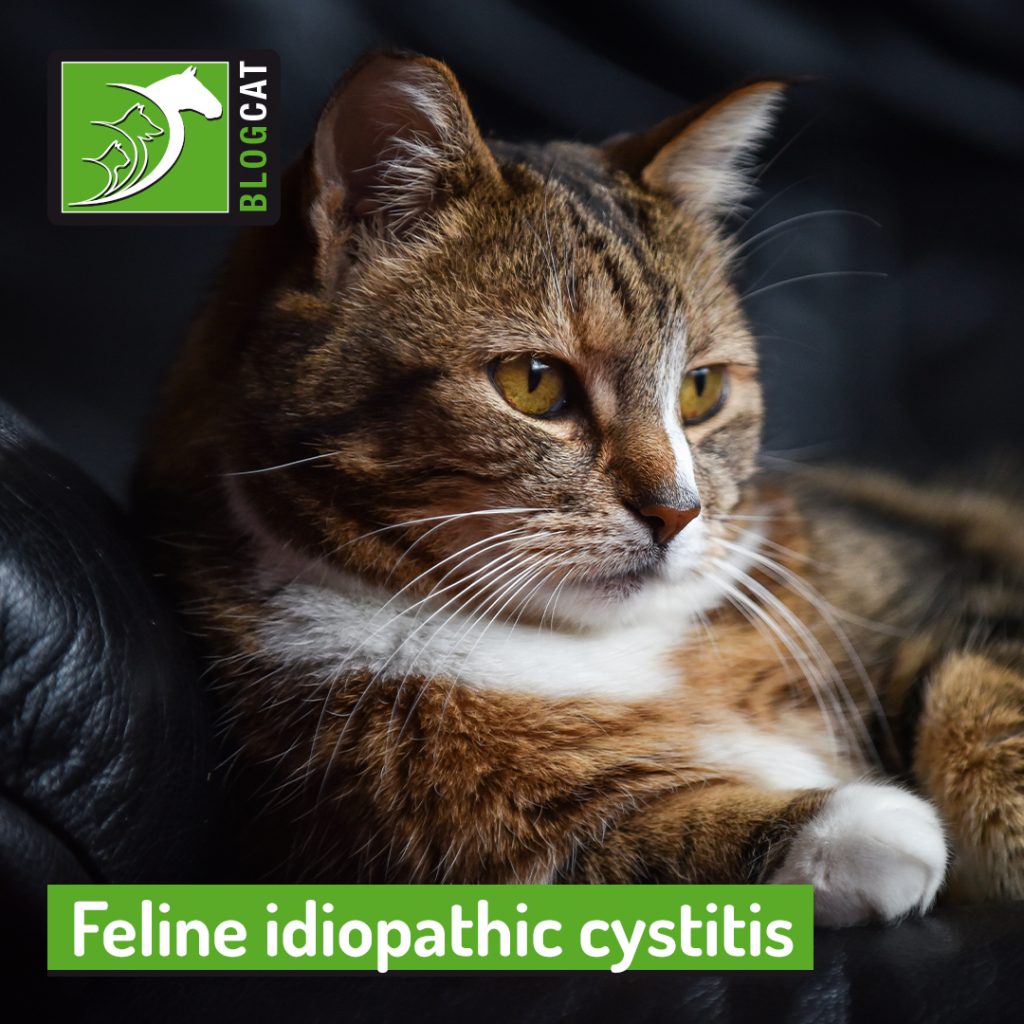 Have you ever heard of feline idiopathic cystitis (FIC)? This common cat problem can show up without warning and you need to know the signs!
Many owners are familiar with feline lower urinary tract disease (FLUTD) as it can be caused by many problems such as bladder infections, bladder stones or urethral obstruction, and it's likely that you or someone you know has dealt with FLUTD at one point or another.
Feline idiopathic cystitis is a lower urinary tract problem that has no apparent cause, and experts believe that it accounts for about 65% of FLUTD cases, making it challenging to manage.
Keep reading to learn how to help your feline friend feel better and prevent serious health complications.
What is feline idiopathic cystitis?
As mentioned above, there is no observable cause of FIC, but we know that cats who suffer from this problem share some common findings.  These include a bladder lining that lacks some important protective components and a stress response that doesn't release the normal type of chemicals.  These are believed to predispose animals to develop this problem.
Despite this, we don't know how these factors will go on to cause bladder problems, and FIC remains a disease with unknown origins.
How can I know my cat has feline idiopathic cystitis?
FIC can have many clinical signs, mainly pain and problems urinating. If you see any of the following, speak to your vet as soon as possible:


Your cat can't seem to urinate very well, finding it painful or difficult every time he or she is in the litter tray;


You spot blood on the litter;


He or she starts urinating away from the litter tray even though this was never a problem before;


You find your cat constantly trying to groom the area around the urethra;


If you have a male cat, he might be more at risk of a complete blockage of the urethra, making him unable to pass any urine. This is an emergency situation! Call your vet immediately if your cat can't urinate at all.
Your vet will investigate and treat the problem so that your cat can start passing urine normally again.  They will give you a diagnosis of FIC only if every other cause (like infections or bladder stone issues) has been excluded.
Can my vet help my cat with his or her bladder problem?
Successfully managing FIC can be done by introducing lifestyle changes that will help your avoid repeated episodes of this disease.
Medication is not usually a part of long-term management, though your vet might prescribe painkillers to help your cat be more comfortable during acute flare-ups.
The most important lifestyle changes aim to reduce stress factors, one of the most significant triggers, and increasing water intake to reduce the concentration of irritating compounds on the lining of the bladder.
These changes can feel confusing or overwhelming at first, but your vet can help you figure out the best ways to ensure your cat has all of the support he or she needs to reduce the chances of having an episode of FIC!
Some things that might be helpful include changing to a wet food diet, encouraging drinking by keeping a good supply of clean water or with a water fountain, having at least one litter box per cat and fixing any stress factors for your cat.
If you are struggling with your pet's FIC or if you notice that he or she is having difficulties urinating, don't hesitate to contact your vet!
Would you like to know more about cats? Check our Feline Courses: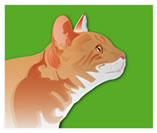 Feline courses