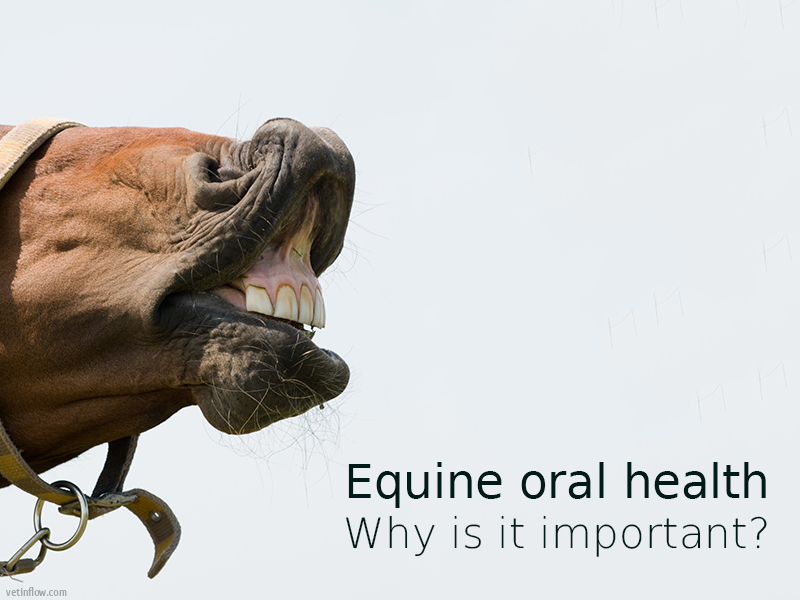 Although equine dentistry is often neglected, good dental care is essential for a horse´s wellbeing.
During their lifetime horses have two sets of teeth, just like us. They have baby teeth (deciduous teeth) that start to grow as soon as they are born and these are eventually replaced by their permanent teeth. By carefully examining their teeth's appearance, conformation and signs of tooth eruption it is possible to estimate a horse´s age.
Domestication brought significant changes to a horse's diet. In the wild these animals spend most of their day grazing and therefore chewing grasses. Their teeth grow continuously throughout their lives (at a rate of 2 to 3mm per year) and the wear caused by their diet is balanced by this constant teeth eruption.
Changing their diet from grass to hay and concentrates causes them not to wear their teeth evenly as they would in the wild. Under these conditions it is a lot more likely for a horse to develop dental abnormalities such as over-crowding, teeth alignment problems and focal overgrowths (hooks, ramps or sharp enamel points). These abnormal growths can cause ulceration, pain and even restrict the free movement of the jaw causing difficulties eating and eventually weight loss. These sharp edges must be corrected as soon as possible to avoid pain, discomfort and to prevent any dental problems from progressing and getting worse.
Horses can show several signs that could indicate a dental problem: bad breath, dropping food from their mouth, difficultly when being ridden, presenting head tilt or head shaking, facial swellings, nasal discharges, excessive drooling, putting hay in their water bucket to soak it (making it easier to chew), loss of appetite and weight loss.
Horses should be feed an adequate diet and have their teeth checked at least once a year by a vet to detect any upcoming problems as early as possible. Please remember that these check-ups should happen regardless of any symptoms being shown as many horses may suffer in silence. Regular dental check-ups are essential to keep your horse free of pain, healthy and on top of his or hers performance.
Would you like to know more about horses? Check our Equine Courses: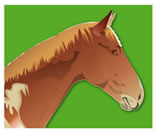 Equine courses