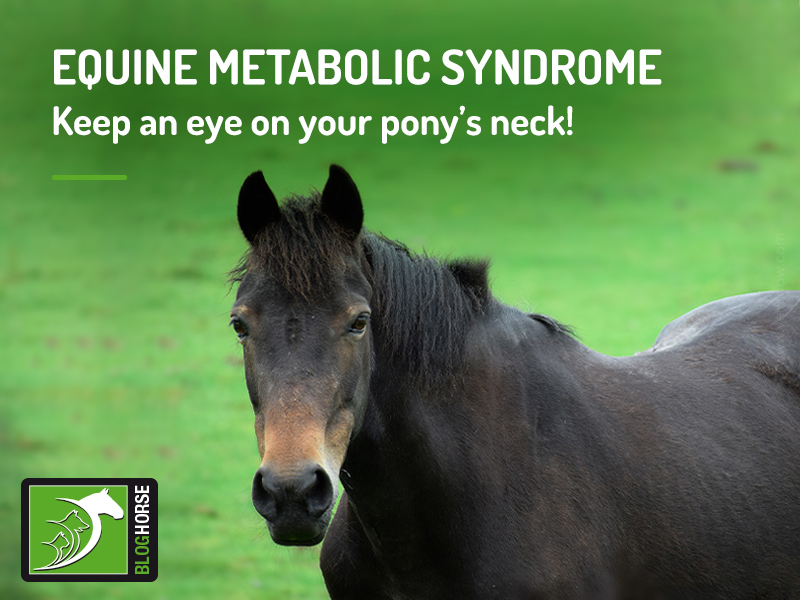 Equine Metabolic Syndrome
Equine metabolic syndrome (EMS) is a major metabolic disorder in horses, and it is characterised by the deregulation of several metabolic processes, chiefly the proper use of insulin.  This situation might cause severe laminitis, and it is one of the main weight-related issues in horses.
Many owners are aware that EMS is frequently associated with overweight and obese animals, but did you know some horses of normal weight may also suffer from EMS?
The Body Condition Score (BCS) is a simple and easy method to look at your animal and rapidly be able to tell if they are over or underweight. It's convenient to use by both vets and owners; however, studies show that owners tend to underestimate the BCS of their animals.
https://www.bluecross.org.uk/pet-advice/how-body-score-your-horse
Insulin is one of the most important hormones in an animal's body system, regulating glucose content in the bloodstream and inside cells. When the use of insulin is disrupted during EMS, it predisposes the horse to changes in the structure of its hoof that might lead to laminitis and pain.
A recent study in ponies looked into the association between insulin deregulation and the thickness of neck fat. The Cresty Neck Score is an indirect way of measuring the amount of fat in the body and is especially important when animals do not have high BCS but might still be at risk of EMS.
Researchers have associated higher Cresty Neck Scores with increased odds of having insulin deregulation. While they do point out that further study is needed, they are confident that the thickness of neck fat is an important indicator during EMS diagnosis.
https://www.hygain.com.au/cresty-neck-scoring/
It's important to remember that the sooner EMS is detected, the more chances you have of avoiding more severe issues down the line! It's essential to keep an eye not just on your animal's BSC but also on other signs that might indicate a problem.
If you have any concerns about your horse's weight and nutrition, talk to your veterinarian!
Would you like to know more about horses? Check our Equine Courses: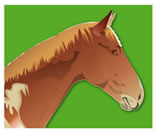 Equine courses