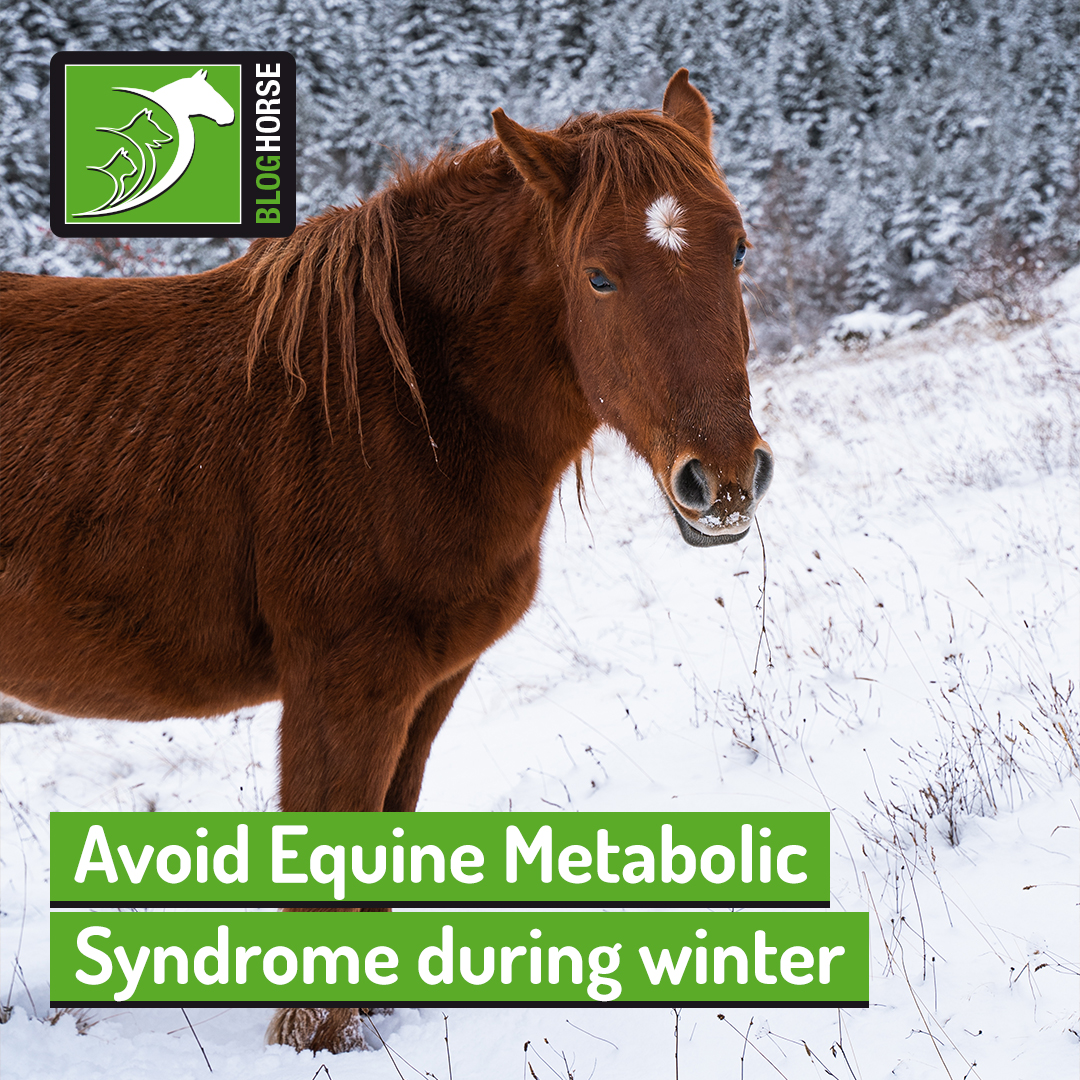 Winter is a difficult time for all of us, horses included! Keeping up with exercise when the weather is dreadful can be a chore, but it's vital for our equine friends' health.
With reduced exercise and increased confinement to smaller spaces, your horses have a risk of weight increase and even obesity. Due to genetic predisposition, some animals might be at higher risk of obesity, and they will require specific dietary and exercise management.
One of the biggest concerns with obesity in horses is the development of Equine Metabolic Syndrome (EMS), as it causes insulin resistance, creating a host of problems later on, including recurrent laminitis and infertility.  
Signs that your horse might be suffering from EMS
While there are no signs that are specific to EMS, there are several things that are suggestive that there may be a problem with your animals:


Obesity and difficulty losing weight;


Recurrent laminitis, especially later in the spring;


Uneven distribution of fat (rump, neck and base of tail), even though overall weight might be normal;


Infertility in mares.


Other diseases might have similar signs to these, so it's vital that you speak to your vet if you notice anything that concerns you. Diagnosing and managing EMS as soon as possible increases the chances of avoiding permanent damage to the hooves and fertility levels!  
Managing your horses' weight during winter
Laminitis during EMS happens in response to access to feeds or pastures high in soluble carbohydrates, which means that this problem can go undetected until spring when horses go back outside. As they graze on the recently grown pasture, the insulin dysregulation caused by the ingestion of these carbohydrates triggers painful laminitis.
To help avoid this problem, managing exercise and calorie intake will reduce the chances of insulin resistance and weight increase, both important risk factors for EMS.
Keep up exercise routines even during bad weather
Horses are hardy animals, who mind the cold and rain much less than their human friends! Decreased exercise without any balancing of their diet or without finding other ways to keep them active is a recipe for disaster.
As horses who are predisposed to EMS are also predisposed to obesity, making sure they don't gain excessive weight during winter is much easier than reducing their body condition score later.
Evaluate the composition and quantity of their feed
It's a great time to take a look at your horses' calorie intake as well as the composition of their diet. An overabundance of soluble carbohydrates in an unbalanced diet will cause serious problems, so don't hesitate to ask your vet for help in determining the dietary management of your horse so that he or she can ingest the proper nutrients and calories for their metabolic needs.  
EMS is a complicated problem for any owner, especially after it has evolved to limiting or even debilitating laminitis. However, it can be treated and managed with a proper exercise regimen, dietary adjustments and medical treatments if necessary.
Speak to your vet and he or she will work with you to find the best treatment plan for you and your horses.  
Would you like to know more about horses? Check our Equine Courses: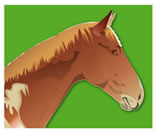 Equine courses