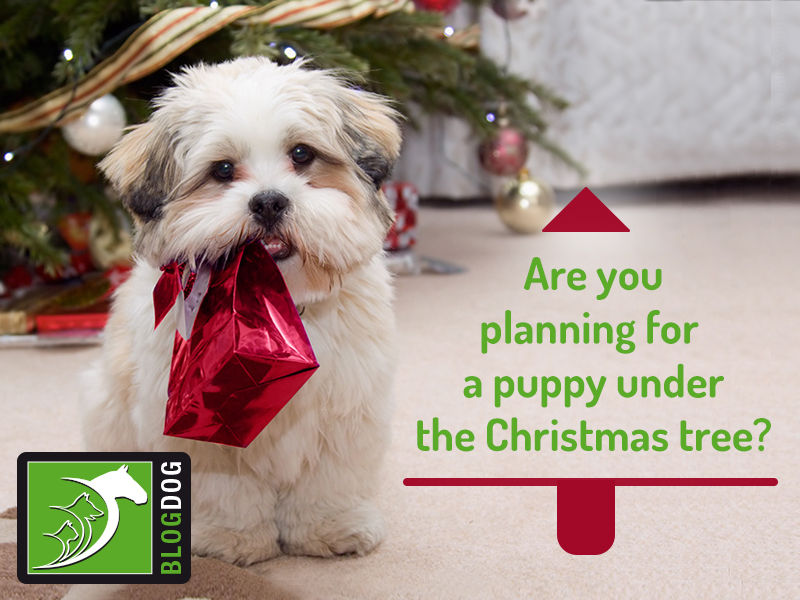 If you have children, we are sure Santa's letter has been written, posted and already at the North Pole ready for the elves to process, and many of those letters will have the wish for a puppy this Christmas.
You may also be planning to gift a puppy to a friend, as pet ownership is such an amazing and rewarding experience.
Despite your best intentions, getting a puppy for Christmas, or giving a puppy as a gift is a decision that can go wrong if the recipient is not ready to take on the responsibility.
We've written down some things for you to ponder before giving a puppy this Christmas.  
#1: Does the gift receiver want a puppy?
Do you know for a fact that the person you're planning to give a puppy to wants a puppy? Or is a puppy something you think that person might enjoy? Even if a person does share the wish to have a puppy, he or she might have no knowledge of what it takes to take care of one, so it might not be a good idea to give one as a Christmas gift.  
#2: Commitment: time and money
Let's take a moment to name just some basic puppy needs: space (including a sleeping area, feeding area, and puppy-proofing the house), toys and walking items (collar, harness, leash, poo bags), health care (including regular worming, flea and tick treatments, microchipping, vaccination, neutering and health insurance), nutrition and training.
Can the recipient provide for all these needs? Does he or she have the time to toilet train the puppy, walk it multiple times a day or afford veterinary care?
And if you're getting a puppy for your child, keep in mind that children lose interest! When that happens, you're going to be the one responsible for caring for that puppy. Also, even though children should be encouraged to participate in taking care of their puppy, there are particular needs that they will not be able to meet, such as training for example, as they are not mature enough to take on certain responsibilities.  
#3: Puppies grow!
They may all start out as 100 g of adorableness but, depending on the breed, puppies can grow up to 70 kg adult dogs!
If you're set on getting a puppy this Christmas, make sure you get a suit breed to the receiver's lifestyle. Do not give a Bernese Mountain dog to your friend that lives in a one bedroom flat!  
#4: Preparation comes first
Even though you may want to plan the puppy's arrival for the morning of the 25th to make it a magical surprise at Christmas, please make sure you have prepared everything that the puppy might need in advance (its space, items, food, etc.).
It might be wiser to offer a hint instead, such as a food bowl, a dog toy or dog treats, and pick up the puppy later if he or she is willing (and able) to take the responsibility.  
#5: Where are the puppies coming from?
You basically have two options: you either adopt/rehome a puppy or buy one from a breeder.
If you are considering buying a puppy, please do thorough research and only buy from responsible breeders as puppy smuggling and illegal puppy trade tend to increase during this time of the year.  
#6: Alarming numbers
Keep in mind that a boom of unwanted animals being carted off to pounds and sanctuaries always happens shortly after the holiday season. More than 600 pets were abandoned around the festivities in 2015. In 2016, it was reported that the Dogs Trust saw a 54% increase in the number of dogs abandoned at their shelters around Christmas.
If you are considering offering a puppy this Christmas, make sure you won't be contributing to the rise of these numbers.  
#7: Timing
Are you expecting to have a lot of fuss this Christmas? With children running around in excitement, playing and singing, wishing for Santa to arrive?
If you are, this might not be the best time to introduce a puppy to his or her new home. Depending on previous socialisation experiences, he or she might not feel comfortable suddenly being around such festive chaos.  
For puppies and for every other pet, please make sure they will be wanted, and they will have a home not only for Christmas but for the rest of their life.
The Pet Professionals team wishes you all a very Merry Christmas and a Happy new year!
Would you like to know more about dogs? Check our Canine Courses: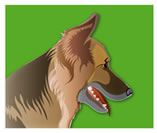 Canine courses